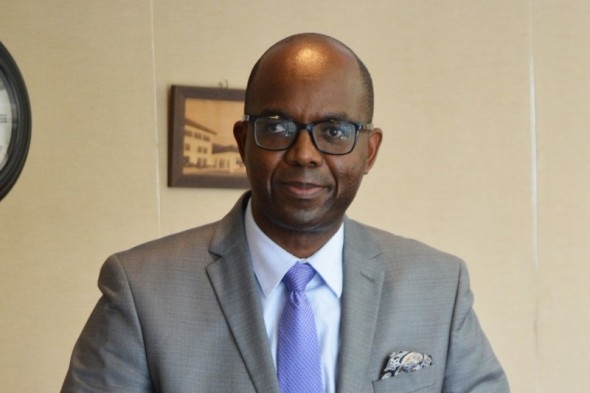 Dr. Bao Rasebolai Mosinyi is the new Chief Executive Officer for Civil Aviation Authority of Botswana (CAAB). Mosinyi has assumed office on the first day of July 2021according to the communication by the Authority.
With his rich Curriculum Vitae (CV), CAAB believes Dr. Mosinyi is a big fish and a good catch. "Bao Mosinyi, An Aerospace Engineer, brings to CAAB, a broad and extensive experience in Aviation and Aerospace acquired in a period of over 20 years. He has previously worked for an aviation regulator, airline, aircraft manufacturer, and an aircraft engine manufacturer." CAAB highlighted.
Dr Mosinyi, a citizen of Botswana, joins the CAAB from the United States of America where he has served in various aviation/aerospace organizations including the US Federal Aviation Administration as a senior research engineer and at Airbus as an aircraft structures engineering expert. He joins the CAAB from Pratt & Whitney where he held the position of Associate Director.
Before Pratt & Whitney, Mosinyi was a Lead Engineer at Airbus from October 2007 to January 2018. From January 2002 until October 2007 he worked for FAA Technical Center; first as a Research Fellow before ascending to be a Senior Engineer. He was first a Research Assistant at Physical Acoustics for nine (9) months; from April 2001 until December 2001.
Dr Mosinyi holds both Bachelor and Master of Science degrees in Aerospace Engineering from Embry-Riddle Aeronautical University, and a Doctor of Philosophy in Mechanical Engineering & Mechanics from Drexel University — specializing in aircraft structures. He also holds of an MBA degree (Strategy & Finance) from Duke University's Fuqua School of Business.
CAAB was established by the Civil Aviation Authority Act, 2008(CAA Act, 2008) which mandates CAAB to promote aviation safety and security and ensure the regular and efficient use and development of Civil Aviation in Botswana. The Authority commenced full operations on 1st April 2009 as a statutory Corporation under the ministry of Transport and Communications (MTC). The Authority was established by the CA act of 2008 and continued under the CA act of 2011.
CAAB is responsible under the Act for regulation of air transport, providing air navigation services, managing airports and advising the government on all aspects of civil aviation. Most of these functions were formerly being handled by the former Department of Civil Aviation (DCA)
The regulator has been acting autonomously for more than a decade, facilitating the development of air transport and air navigation services, and advising the national government on all things aerospace.