Opportunities
National Development Bank is hiring a Treasury Manager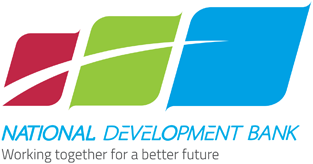 Reporting to the Head of Finance, the Treasury Manager is responsible for managing the Bank's Treasury function, inter alia long-term liquidity,and financial strategy, overseeing the cash flow and capital employment of the business, including fundraising, and managing financial risk.
QUALIFICATION AND EXPERIENCE REQUIRED
• Accounting, Economics, Actuarial Science Degree or equivalent.
• At least 3-5 years' post qualification experience of which three must be at Junior management levels, in market risk, treasury middle/back office, or financial management in a financial environment with a demonstrated track record
• Full membership of internationally recognised institute of professional accountants (ACCA, ACA, CPA, BICA etc.).
COMPETENCY REQUIRED
• Negotiation skills,
• Analytical and problem-solving skills.
• Integrity
• Professionalism
• Achievement and Orientation
or equivalent plus 5 years post qualification experience as a generalist, with a thorough knowledge on the Botswana Labour Laws. Experience in managing human resources information systems (Oracle and SAP) and HR strategy execution.
COMPETENCIES
• Intellectual curiosity and empathy
• Problem-solving and Risk-taking
• Change-management skills
• Networking skills.
• Planning and Organising
• Analytical
Interested and qualified individuals should send their applications (cover letter including 3 referees, CV and certified copies of qualifications)to the following address no later than 15th September 2022.
Post: Head of Shared Services
National Development Bank
P O Box 225, Gaborone
Physical: Development House, Main Mall Gaborone
Email: [email protected]
NB: ONLY SHORTLISTED CANDIDATES WILL BE RESPONDED TO.