Sport
Nigel Amos Shines At The Diamond League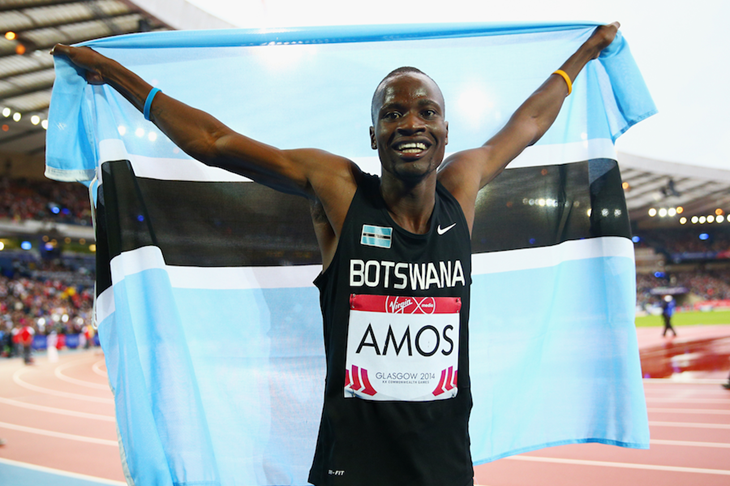 We cannot be any prouder of our stars. Baboloki Thebe, Isaac Makwala, our netball team keep shining and flying our flag higher. Yesterday Nigel Amos did it too and came first at the IAAF Diamond League in London.
Nigel Amos who was  running on the same track where he earned his Olympic silver medal in 2012, wasted no time. Behind him, Donavan Brazier also got out well and after a cautious opening 100 Asbel Kiprop ran aggressively on the backstretch to move into fourth. Brazier was right where he wanted to be in second place at the bell (49.58 for Som, 49.7 for Amos, 50.0 for Brazier). The quick pace meant that the field was already strung out by this point and on the backstretch, Amos, Brazier and Asbel Kiprop had separated from everyone else.
Brazier moved  into position on Amos' shoulder at 600 meters (1:16.67) and was in a perfect position to move by him, just as he blasted past Erik Sowinski to win the U.S. title last month. But Amos is much better than Sowinski, and though Brazier almost managed to draw level with the Botswana around the final turn, he had already used his move while Amos still had more in the tank. Down the homestretch, Amos pulled away for a comfortable victory in a world-leading 1:43.18 and the order behind him remained unchanged as Brazier was second in 1:43.95 — the #2 time of his career — and Kiprop took third in 1:44.43. Sowinski bounced back well from the TrackTown Summer Series final on Thursday to take third in 1:44.82 while British champ Elliot Giles broke 1:45 for the first time in his life and punched his ticket to Worlds by taking fourth in 1:44.99.