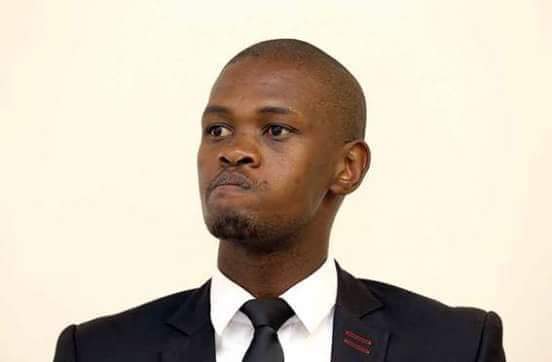 Leadership is not an easy task
There will be no PDC and CAC this year
YDF budget reduced
All hope has been shattered for the Creative Industry. When the word came out that the Minister will be addressing the nation, there was hope that things will change for the better. There is a ray of hope for Sporting activities, but the Creative Industry remains 'forgotten'.
In his address, the Minister of Youth Empowerment, Sport and Culture Development- Tumiso Rakgare did not solve anything much regarding the Creative Industry, but rather added more salt to the wound.
It has been more than a year now since things has been on ice, due to Corona Virus Disease (COVID-19) regulations set up by the government. Music festivals, concerts, and anything which deals with gathering is prohibited. Though religious events has been allowed to have gatherings of up to Seventy-five (75) people per service, three (3) times a week, the Creative Industry remains an abomination.
Further frustrating the artists, Rakgare cancelled President Day Competitions (PDC), and Constituency Arts Competitions (CAC) for this year. "There shall be no President day competitions and constituency art competitions instead there will be cross country recording extravanganza" Rakgare declared.
PDC and CAC were the last hope expected from the Ministry this year, but it looks like all hope is lost. The two (2) events presented a platform for artists, especially the upcoming to showcase their talent and get rewards. Through PDC and CAC, thousands of artists benefited as the competitions ran from ward to national level. Now with the recording extravaganza, it is not clear how artists will benefit financially as they did with PDC and CAC, especially with the current situation of COVID-19 which left many broke.
"I thought leadership is easy, it is not. There has to be consultations before decisions are taken"

Honourable Tumiso Rakgare, Minister of Youth Empowerment, Sport and Culture Development
On the contrary, Rakgare and his government lifted the suspension on competitive sporting activities. Moreover, the Youth Development Fund (YDF) shall recommence though the budget has been reduced from One hundred and twenty Million Pula to Hundred and four Million Pula (P120 Million to P104 Million).
The recent developments by Minister Rakgare might spark anger from the Creative Industry. Rakgare has in the past been accused of favouring Sports over the Creative Industry Sector.