Health
Trending
"Omicron not Botswana Variant" -Lelatisitswe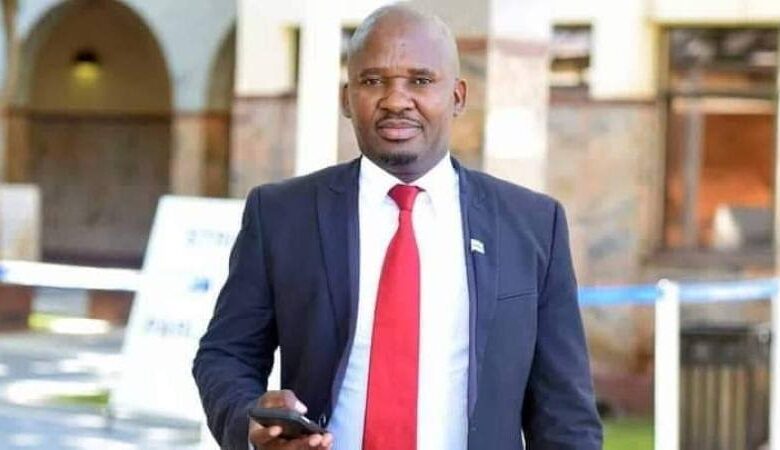 The Assistant Minister of Health and Wellness has condemned those who term the newly detected COVID-19 variant, B.1.1.529 or Omicron, a Botswna variant.
Assistant Minister, Honourable Sethomo Lelatisitswe says it is wrong to call the variant a Botswana variant just because it was first detected in Botswana. Lelatisitswe has mentioned that the World Health Organization (WHO) has talked against geo-politicizing COVID-19 variants.
"Following the detection of this variant in Botswana and also in other countries in Africa and beyond, many reports began to label the variant as a Botswana variant which is contrary to the position taken by the World Health Organization (WHO) to give variants neutral names that do not stigmatize any country or people. Despite this Mr Speaker, we are pleased that our scientists were quick to identify the variant, so that immediate action can be taken to avoid plunging the world into another disease catastrophe." said Assistant Minister Lelatisitswe.
While delivering an address earlier today, during a live parliament, the Assistant Minister, revealed that so far fourteen (14) of the nineteen (19) cases were reported in the Greater Gaborone DHMT area, four (4) are from the Serowe/Palapye DHMT area, while Kgatleng DHMT reported one (1) case. According to Lelatisitswe, all cases reported by the Serowe/Palapye DHMT are truck drivers who were detected at a point of entry (Martins Drift), as part of COVID-19 screening strategy for arrivals. On the other hand the case reported by Kgatleng DHMT was of an individual who resides in South Africa and had visited his family in Botswana, and tested as pre-travel test requirement. Consequently, the ministry believes that given this short characterization, it appears to us that most of the 19 cases so far detected in Botswana are imported cases.
Assistant Minister Lelatisitswe says the ministry do not as of now, have enough knowledge about this variant to make certain scientific conclusions, but preliminary investigations show that the variant is highly mutative and more transmissible. The Assistant Minister says the ministry is still following the variant and expert observations that continue to be made on it.
"We therefore, advise that people should not panic but should remain vigilant and follow COVID-19 protocols at all times. I further wish to appeal to all Batswana and residents of this country to only trust information coming from official sources." appealed Lelatisitswe.