News
President Dr Mokgweetsi E. K. Masisi visited two families in Lehututu to console them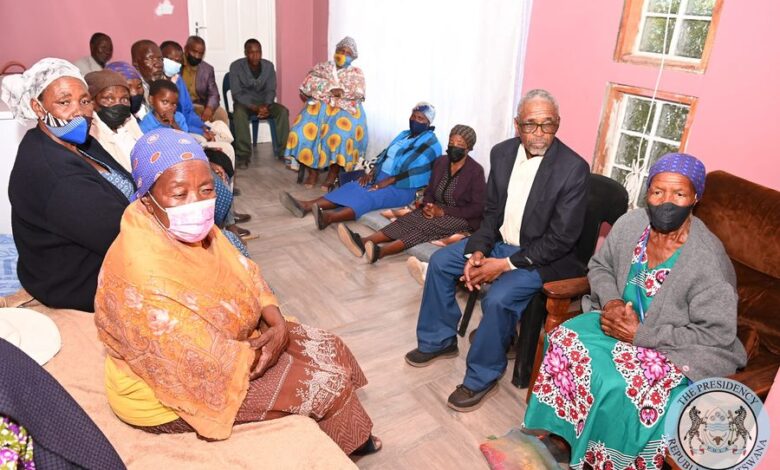 President Dr Mokgweetsi E. K. Masisi visited two familes in Lehututu to console them after the passing of their family members recently.
Speaking at the Mahupu and Pudi families respectively, President Dr. Masisi said it was necessary for him to visit both families after hearing about their tragic loss.
He said losing a loved one because of death can never be easy, urging both families to pray and stand strong.
He said no one is ever prepared for the loss of a loved one adding that their loss is also a national loss.
The Mahupu family lost a two daughters a 10 year and 8 year old through a car accident last week Saturday along the Hukuntsi – Kang road.
The two girls were traveling with their mother to Hukuntsi when the car they were traveling in overturned.
While the Pudi family lost their 26 year old daughter recently in Gantsi during a head on collision which claimed 8 lives.
Speaking to both families respectively, the Assitant Minister of Local Government and Rural Development who is also the Member of Parliament for Kgalagadi North, Honourable Talita Monnakgotla, said losing young lives through road accidents is tragic and painful. She also thanked the President for supporting residents in her constituency during this difficult time.