News
PRESIDENT MASISI URGES STUDENTS TO WORK HARD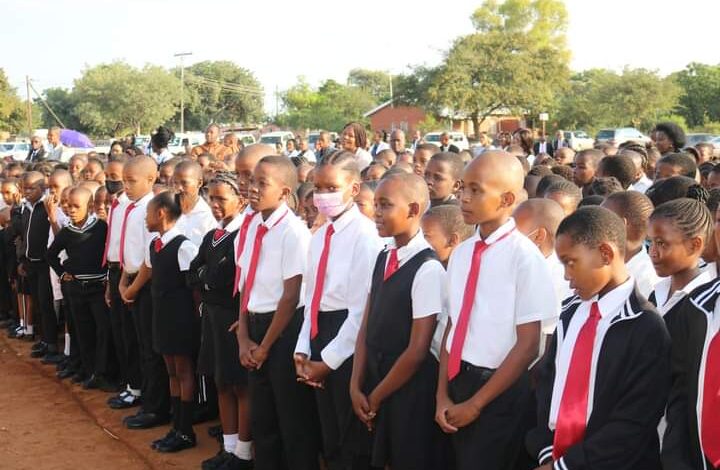 His Excellency, President Dr. Mokgweetsi Masisi has encouraged students to work hard to attain their goals.
Addressing Tshwaragano Primary School students today, President Masisi implored the students to work hard and remain focused to make themselves, their parents and the nation proud. He said that excellent academic performance of students play a major role in the country's economy. He advised the students to abstain from intimate relationships and activities that can expose them to hazards such as abuse, adding that their focus should be their school work.
President Masisi appreciated the efforts and contributions made by the teachers towards the socio economic development of the country, adding that teaching is one of the most valuable professions.