News
PSP OFFICIALY OPENS THE 2023 PERFORMANCE MANAGEMENT FORUM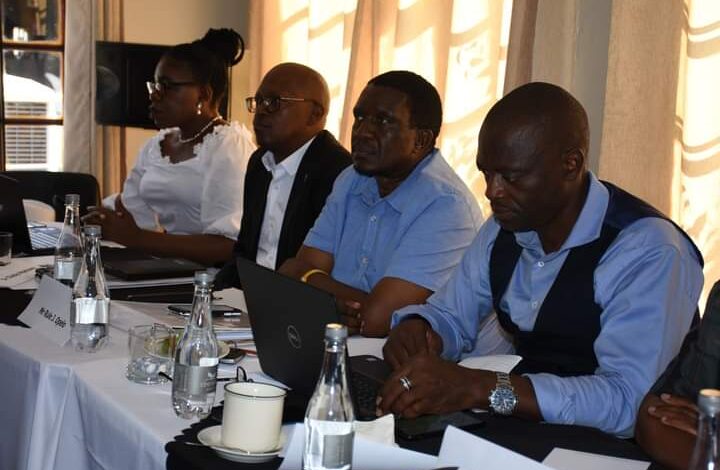 The Permanent Secretary to the President, Ms Emmah Peloetletse, this morning kick-started a two(2) day Performance Management Forum (PM Forum) for Government Accounting Officers. This year's Forum is being held under the theme "Mindset Change to Drive Implementation Excellence".
Addressing the Accounting Officers in attendance, Ms Peloetletse highlighted the four (4) objectives of the Forum being to; come up with initiatives to address certain bottlenecks (highlighting the need to improve implementation of development projects); re-visit the Legislative programmes and ensure that the programmes support the Government's transformational agenda, thus making sure that legislatures are impactful, focused and prioritize those that have an impact on the lives of Batswana; share updates on upcoming National Events citing to name a few, the hosting of Forbes Under 20 as well as the 2023 US-Africa Summit such that preparations are done well on time and prepare Batswana as these are opportunities for businesses as well as networking with other nationals; and Share ideas on how to dissect the 2-year Transitional National Development Plan when delivering Government's agenda.
The PSP highlighted that that there is a need to end 2022/2023 financial year having closed some of the gaps realized during the year. She advised that this last quarter (4th quarter) is a period to evaluate and finalize all the initiatives, targets, programmes that were planned for 2022/2023 financial year.
She mentioned that Batswana are getting impatient with service delivery and implored on the attendees to work hard, take responsibility and work as a unit in implementing the 1government approach.
The PSP also informed the gathering that her team addressed public officers around the Country and that during the forum they will discuss the matrix of issues raised during the meetings, come up with solutions, guidance on issues raised during the meetings.