News
Trending
"Reset the Party; Reset the entire governance" – Magang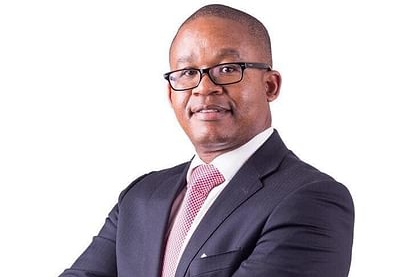 A reset to the party is the reset to the entire governance, Lesang Magang has observed. The Botswana Democratic Party (BDP) Secretary General hopeful is of the view that the President's agenda should be a challenge to each and every member of the ruling party.
"As the BDP family we need to be challenged by the spirit of the agenda of the Presidents Reset Agenda. For all of us and especially office bearers it is a call to us to REBUILD the BDP to become a stronger institution that has a clear posture and passion to Champion the party's manifesto with more ingenuity and vigour." Magang observed. "It says to me that we have to look at our structures and ask ourselves how we can best improve them, or how we can strengthen ourselves so that we can do the Party's work with ease" he said.
Magang was referring to the speech delivered by His Excellency the President Dr. Mokgweetsi E.K Masisi few weeks back. The theme of the President's speech was to "Reset and Reclaim the government". Although Magang says the speech should talk to the BDP members, President Masisi condemned the civil servants for the government failures, but praised his BDP for the successes. The speech was delivered following a "retreat" of senior members at Dada's house.
"Every member's mandate is to recruit new members and to delicately work for the party. In the past we were told that the Party sent a group of people to resurrect the structures and recruit new members. We now have to stand up to make sure the results of that project are clearly visible. We have to unite with that group and help them by all means possible. Magang stressed.
Of recent, most of the problems within the BDP has been emanating from the Party's recruitment strategy. The loyal members of the party has been complaining of being taken as second class citizens in their beloved party.
The old members are not happy that new members are being recruited and given positions within the party and government while the loyalists are left behind. As a result, some party diehards ended up not adequately defending the Party, while some have left the party to other political parties, especially the Botswana Patriotic Front (BPF).