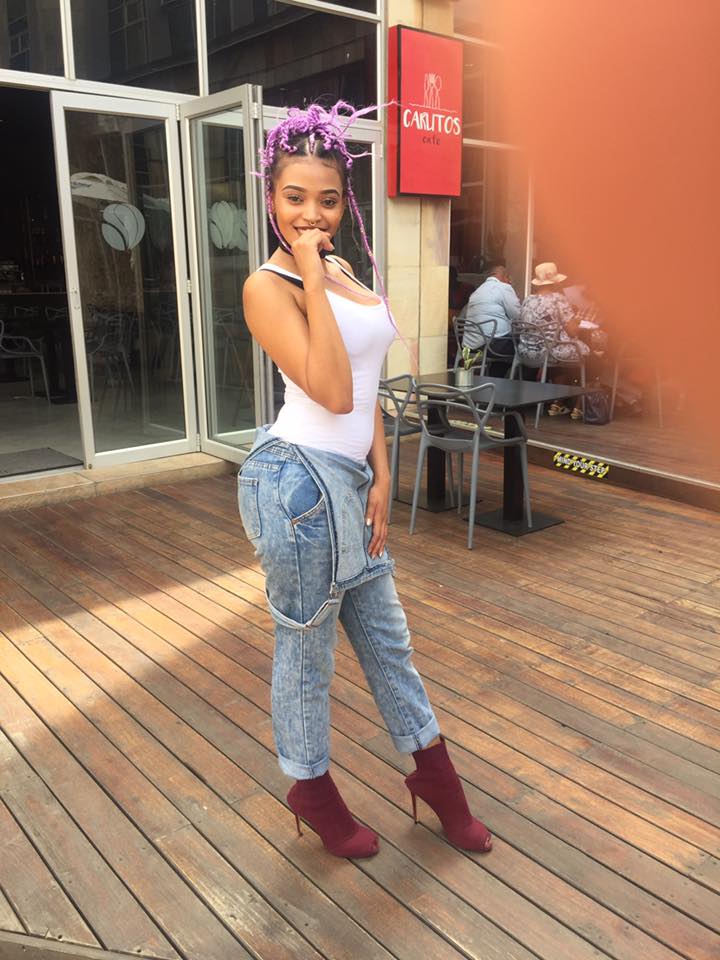 Sasa Klaas To Co-host A Show On DSTV
Queen of hip hop Sasa Klaas is definitely a woman of many talents. Mmamongwato will be co- hosting a show on DSTV together with legendary SA TV presenter Phat Joe. The show is dubbed Highly Inappropriate and  will start on Valentines day, February 14. The show will be playing on a  new entertainment channel which will be added to the DStv Premium, Compact Plus, Compact and Family bouquets.
Sunday World reported that the channel 'Moja Love' will be launched on Valentine's day on channel 157 and 80% of the shows have been created and produced by Siyaya Media Network.
Sasa took to social media to share the good news saying how proud she is to be announcing the news.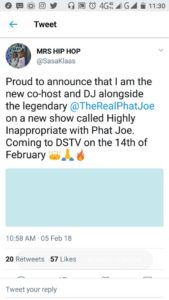 Late last year, the 24 hitmaker staged her  debut perfomance at the DStv iRock Rustenburg Festival at Royal Marang Hotel. The DStv iRock is a famous South African music festival mostly headlined by South African artists.  It takes place in different parts of the country. Clearly Mrs Hip Hop is at the peak of her career and we are proud of her. Congratulations Sasa!