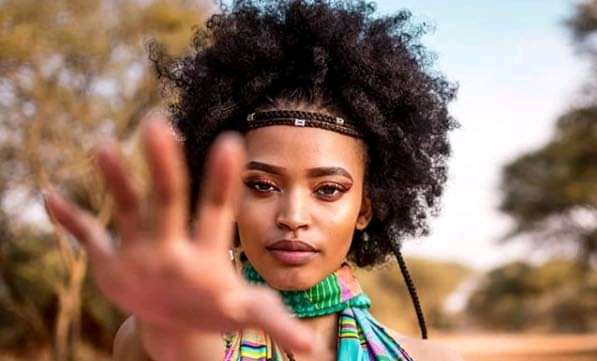 The late hip hop star, Sarona 'Sasa Klass' Motlhagodi will be laid to rest on friday the 12th March 2021 at Phomolong cementry at Phakalane. This was revealed by her uncle Frans Van Der Westheizen earlier today during the family's press briefing.
"Right now our focus is on giving Sasa a dignified send off , if we can focus too much on the investigations we would lose focus… The investigating authority has given us a go ahead with the burial, the post mortem has been done on the body of Sasa and she will be laid to rest on Friday" Van Der Westheizen said. However, the uncle revealed that, in light of the fact that Sasa Klass was loved by many, the family has decided that a stall will be set up outside their residence where the public can visit on drive through basis to drop off flowers and and write down their condolences messages. In addition, he indicated that an official Facebook page would be set up by the family where updates will be channeled through about the funeral arrangements, the same platform will be used to receive condolences and messages of support to the family.
According to the statement by the family, Sasa left on Friday 5th March telling her mother that shes is going to the CKGR and that she is coming back on Sunday, however she didn't divulge on who she was going with, how she was getting there and what her mission was, they would then receive the sad news on Saturday 6th March 2021 that Sasa was traveling with one Mr Leanord Matenje on a helicopter and that the helicopter had crashed and Sasa didn't make it.
"We are still in shock as the family about the way Sasa left us, we would like to thank the public for the interest and support they have given the family" The family representative indicated however that the family of Mr Leonard Matenje came to them yersterday to offer support and condolences.