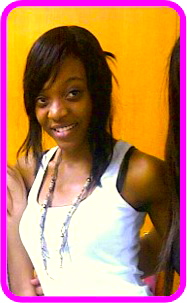 Briefly tell us about yourself
My name is Sinothando Ann Morris and I am a 25 year old entrepreneur and Hotel Management graduate with a passion to bake. I was born in Phikwe and when I was 3 years old my family and I moved to South Africa. I have been globe trotting ever since. My father is an engineer and my mother is an entrepreneur and due to the nature of their work we relocated quite often.  I am the second of 4 children (1 elder brother and 2 younger sisters) and I strongly feel it's my responsibility to set a clear path for my younger siblings as my brother did for me. My interests are baking, planning events, playing tennis and meeting new people.
Tell us about I Heart events and I Heart Cakes
I Heart Events and I Heart Cakes are one of my biggest achievements. I started these companies because of 2 reasons; 1. I had always wanted to make a living doing what I LOVE and 2. I wanted to show all the young people out there that had come to me talking about the hardships of finding jobs and not getting the full experiences in which they spent years  in school preparing for. My friends always mentioned and complimented me about my party hosting and baked goods. One day over coffee one of them started talking about unemployment and how people we had grown up with had not lived up to what we expected. From that very moment I decided I will lead by example and finally turn my years of scheming, business research and experience to good use.
As the names suggest, all the things we do are done from the HEART and we strongly believe we have something special to offer. One person asked me how we handle the sudden interest and boom in the cakes and events industry in Botswana. I just calmly told her  "competition is healthy."
I Heart Cakes deals with proving delicious, high quality baked goods for all occassions. Our products aim to satisfy both the sweet tooth's and the health consious. One may ask how this is possible without compromising the quality. I spent over 4 years, travelling arround Europe learning about pastries and discovered some secrets on how to get the best of both worlds.
I Heart Events on the other hand deals with events planning and management. We can help plan any type of event, anywhere and at any time. We have also gone into hosting community events to bring people in our society closer,  as well as raise awareness on some common issues.
All in all our companies not only aim to make a profit but also give back to the community. We are currently working on getting various charity organisations on board so that we can assist them to the best of our ability.
Is there any other business that you run?
Currently those are the only two I have but I surely have plenty more ideas cooking. My partners and I are just trying to establish our name and brand to as many people as we can in Botswana and after we are satisfied with our impact then we charge forward and unleash our other ideas.
What motivated you to go into business?
Having studied in some of the top schools in the world and travelling to a vast number of countries I learnt something about myself. I am a creative individual and I truly can't be trained to be less ambitious or  stay inside the box. I am not rebellious but I just could not relate to what was being asked of me in some of these work places. I majored in entrepreneurship in university and I strongly believe that's what I am meant to be doing in life. I also had gone from job to job and was never truly satisfied, be it in terms of working environment, the jobs at hand, the people or the company. At one point I had just started applying to companies just to keep myself busy. My family has vast businesses so I knew I would  also follow suit one day, I just never thought it would be now.
Do you face any challenges on a day to day basis and how do you deal with them?
I face a lot of challenges daily but I use them as motivators. My parents always taught me to take all negatives and find positives in them. That's never an easy thing to do especially when it comes to dealing with clients. As we are in a service industry we try by all means to use the phrase" the customer is always right", however we have modified this to suit our company. So far though I would like to say we have never had a challenge too big or stressing for us to handle. I love my team and we just work well together and all clients have been satisfied 100% with our work.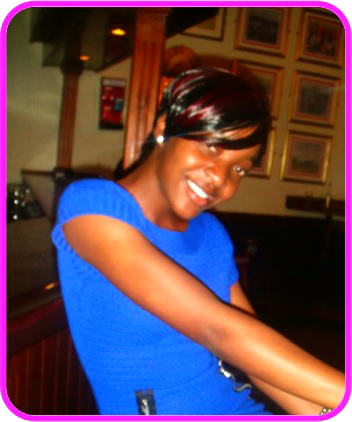 Did you have any business background before starting up?
Yes I did. My family has a couple of businesses of their own. I was always actively involved in everything so when it came to starting my own it was a little easier. I knew what to expect and how to go about some of the formalities.
Which qualities do you think one should have in order to be a successful entrepreneur?
First and foremost one should have the passion and knowledge in whatever it is they want to venture in. There is nothing more depressing than hearing someone talk about this incredible business idea but yet has no drive or knowledge with regards to the actual industry. Other qualities will be open-mindedness, patience and creativity. No matter the industry these qualities will always be relevant.
What are your plans for the next 5 years?
This is always a hard question. I have so many things I want to achieve in 5 years but one thing on top of my list is that I surely would love to see my empire grow and have branches of my company spread across Southern Africa at least. First off  though we want to take Botswana by storm.
Many young people out there want to be entrepreneurs. What advice can you give them? Do you have any final thoughts that you would love to share with Botswana youth?
I have met so many young entrepreneurs and the one thing they always say to me is how they dislike being told they have POTENTIAL but aren't provided with the platform to turn this potential to progress. I certainly was one of those youths but because I openly spoke about my dream and I made sure I surrounded myself with positive people it came true. I wanted people that will not only shower me with compliments but will also be real with me by providing constructive criticism.
I think that if someone has a dream they should GO FOR IT. There is nothing worse than watching the next person living the life you could have been living if you had  just TRIED. I was always told to always believe in myself even when other's don't, so I took this to heart and I was my own friend, mentor, biggest fan and manager at the same time. I strongly believe that life will become more fulfilling and meaningful if you TRY something and fail than to sit, whine and beat yourself up by constantly thinking WHAT IF.
So my advice to all those wanting to be entrepreneurs is don't write it off until you try it out. Before you start, create a foundation for yourself by planning out your approach, gaining as much knowledge as you can about the industry and setting goals for yourself. If you do happen to fail and feel like quitting DON'T! Keep on going and remember to constantly refer to your goals and keep amending your strategy till you get it right. If you know you have a gift or dream but aren't certain on how to go about it or use it, don't ever be afraid to ask for help or get training in that field through internships and the like. It's not building someone else's dream its helping you gain experience.
How can people connect with you?
If anyone would like to be in touch with me or my partners please feel free to contact us on via email or through our facebook pages.
Email:  info.iheartcake@gmail.com or info.iheartevents@gmail.com
Facebook:
Our official website is still under construction but do feel free to check out our temporary site.
www.iheartcakebw.webs.com and www.ihearteventsbw.webs.com