News
Trending
Sir. Seretse Khama Day; Masisi, Khama go parallel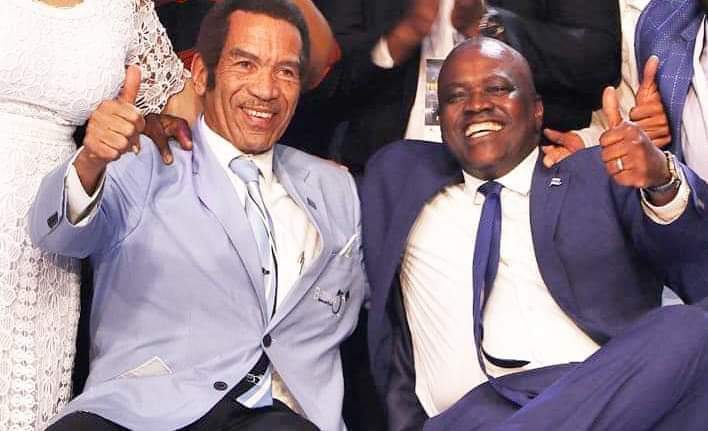 While there were uncertainies of what the two leaders will in the event of Sir Seretse Khama Day, Masisi and Khama will attend two (2) parallel events.
It was announced last week that the Khama family will have an event in recognition of Sir Seretse Khama on the first the 1 July 2021. Former President His Excellency Lt. Gen. Dr. Seretse Khama Ian Khama posted about the event on Facebook;
"The Khama family will be marking the centenary of their father and grandfather Sir Seretse Khama at a memorial service in the UCCSA church in Serowe at 14:30hrs followed by the laying of wreaths at the Royal Cemetery on Thursday the 1 st July."
The first day of July is observed annually as 'Sir. Seretse Khama Day' to celebrate the life of the founding President Sir. Seretse Khama.
After the announcement, there were questions on whether the current President His Excellency Dr. Mokgweetsi Eric Keabetswe Masisi will attend the event, and if Former President His Excellency Khama will shun his own father's centenary celebration if Masisi shows up.
As events unfold, the two (2) rivals will attend two parallel events in celebration of Sir. Seretse Khama Day. Former President His Excellency Khama will attend the event at Serowe while His Excellency the President Masisi is set to attend an event in Gaborone. Government communications department revealed through a press statement earlier today;
"His Excellency the President Dr Mokgweetsi Eric Keabetswe Masisi will host dignitaries and other guests on Thursday, 1st July, 2021 at the Parliamentary Grounds in Gaborone, to observe at the national level, the Centenary of Botswana's founding President Sir Seretse Khama.The President will make a statement on the occasion of the remembrance of the first President of the Republic of Botswana, Sir Seretse Khama who led the country to independence from British colonial rule and became the country's first Head of State in 1966.The theme of the occasion is: "LIVING THE LEGACY 100 YEARS ON".