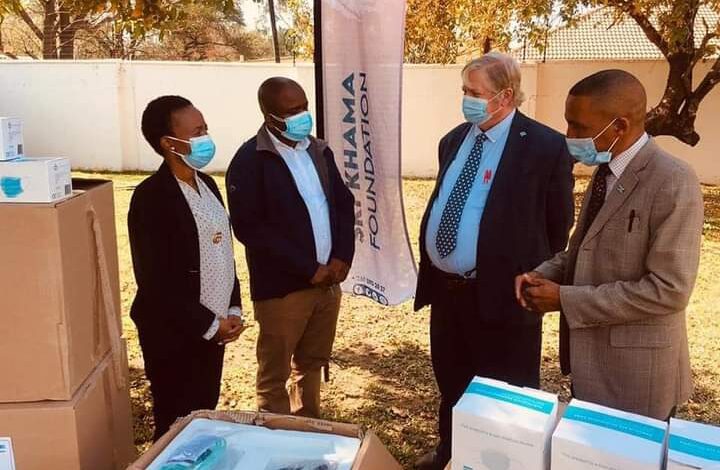 SKI Khama Foundation has raised over half a million Pula through their 'Breath of life Appeal' campaign.
The Foundation has in the near past made an appeal to the nation; individual, public and private organizations to forward donations. The purpose of the appeal was to help in a fight against the Corona Virus Disease (COVID-19) pandemic.
So far the Foundation has made its mark by donating COVID-19 related equipment to the government and the private health care facilities. The equipment donated by the organization include; oxygen concentrators, Personal Protective Equipment (PPE), sanitizers, etc.
In their press release issued earlier today, the Foundation has indicated that so far half a million Pula has been raised. Moreover, there are pledges amounting to over a hundred thousand Pula. According to the organization, the first batch of the donation has already been distributed, with a larger share given to the government.
"It will be recalled the SKI KHAMA FOUNDATION made a public appeal to raise funds from donors to procure Oxygen Concentrators to help medical facilities in Botswana, both public and private, to save lives.
This was motivated by a recognition of the threat to life and loss of life that the Covid 19 pandemic continues to cause in the country.  The Foundation was able to secure five hundred items of the equipment that could be purchased.
To-date (August 23rd  2021) the Foundation has received donations in cash and material worth approximately Five Hundred Thousand Pula, (P500 000) and pledges amounting to One Hundred and Fifty Thousand Pula (P150 000) including from Batswana living abroad.
The first batch of donations has already been distributed with the lion's share received by the government of Botswana. 
The Foundation has also received many requests for urgent supply of Oxygen Concentrators from private clinics who treat patients at home." the Foundation Chief Executive Officer, Mogomotsi Kaboeamodimo proclaimed.
Meanwhile, the state of COVID-19 in Botswana remains stable, with fluctuating daily infections, and an average of thirty (30) COVID-19 related deaths per day. The information by the COVID-19 Presidential Task Force reveals that a new variant- Delta plus, first detected at India has been confirmed in Botswana. On the other hand, shortage of COVID-19 vaccines remains a damning challenge.