Celeb News
Social Media Reacts To Vee's 'Show Off' Donation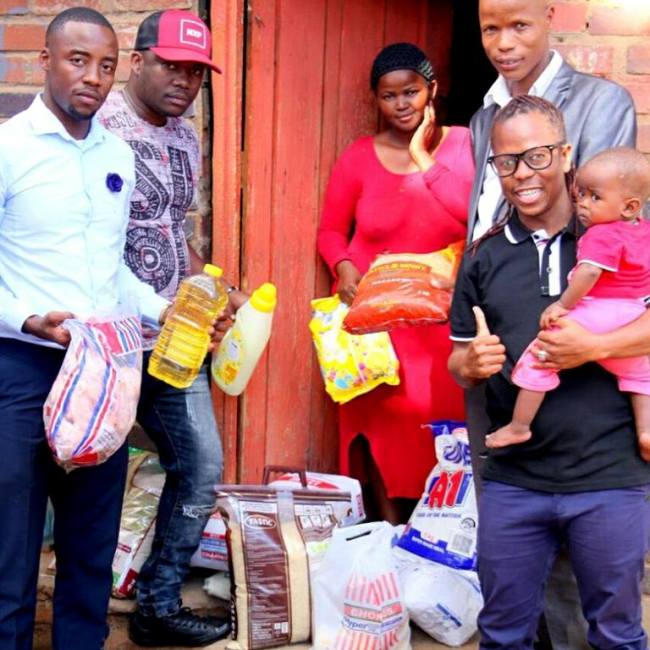 Using his 'Wa laola Jesu' famous hashtag, Vee Mampeezy yesterday let the nation know that he came through for a struggling family by donating food hampers to them. He uploaded a picture of himself and the family captioned, "I want to thank GOD that yesterday he helped me to donate groceries/food to this beautiful woman and her child." This status has been received with mixed feelings from people across the country.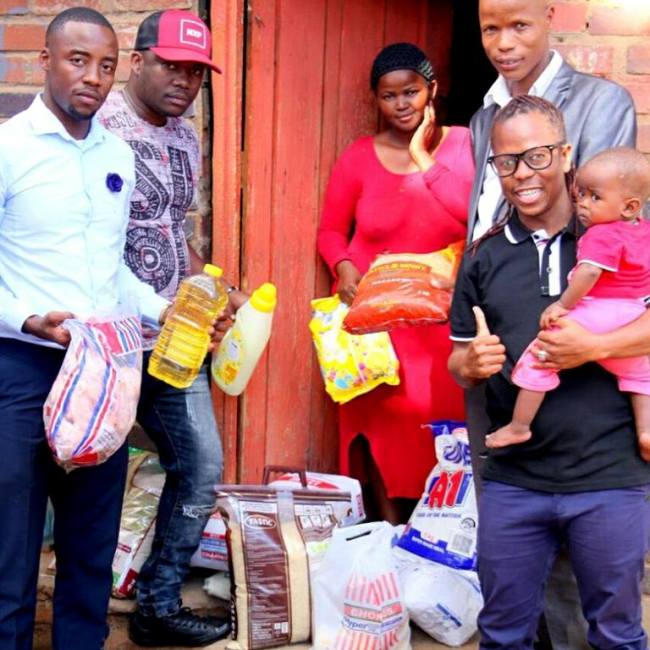 Sonny Serite, a well known journalist is among those who are not impressed by Vee's gesture. "I applaud people who donate to the less privileged but they lose my respect when they appear to do it for publicity. Yes I know it can be argued in PR perspective but here I'm just talking about my personal principle. I will never publish my photo giving out food to a destitute," he stated. Some people on social media joined him saying the rich gain mileage by mocking the situation of the helpless, whereas some are against exposing destitute by uploading their photos on social media.
On the other hand other people are impressed by Vee's kindness and applaud him,with one comment saying, No matter how good what you do is there's always gonna be people who dig deep to find fault. Appreciate your own and their good deeds. Whatever the case here,it is a good thing to give to those who are less privileged, but it has tocome from a good place.