News
STATEMENT BY HONOURABLE MINISTER DR LEMOGANG KWAPE AT THE JUST ENDED 147TH SESSION OF THE WHO EXECUTIVE BOARD MEETING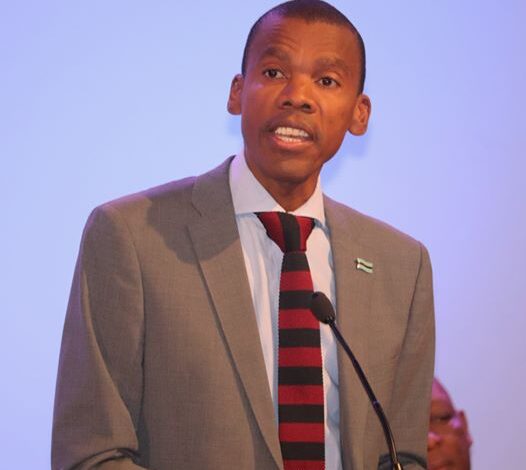 1. Chairperson, it is an honour for Botswana to serve in the WHO Executive Board. Allow me to convey warmest regards and appreciation from His Excellency the President of the Republic of Botswana, Dr Mokgweetsi Eric Keabetswe Masisi to the African Member States for having designated Botswana to serve in the Board. I also wish to extend our congratulations to the just elected Chairperson of the Board Dr Harsh Vardhan, Vice-Chairperson Kenya and Rapporteur of the Executive Board.
2. Chairperson, Botswana would also like to sincerely commend WHO and the leadership at the helm Dr Tedros Adhanom Ghebreyesus for convening a successful 73rd Session of the World Health Assembly (WHA), which focused on the COVID-19 pandemic.
3. The experiences, lessons shared and support reiterated by Member States at the historical virtual Assembly, reaffirm the importance of global solidarity, international cooperation and multilateralism, in managing this pandemic. We are particularly pleased at the good gesture by Member States who co-sponsored and adopted a consensus Resolution on COVID-19; a resolution that partly promotes equitable access to safe, efficacious vaccines and medicines for COVID-19.
4. We are painfully aware how this pandemic has put extra pressure on health systems that are already overwhelmed with a high disease burden. I refer here for instance, to the ongoing infectious disease epidemics, vaccination campaigns, Neglected Tropical Diseases, and rising non-communicable diseases. These if not appropriately managed, threaten to reverse the gains and achievements made in health related Millennium Development Goals and efforts towards reaching Sustainable Development Goals.
5. Chairperson, the COVID-19 global crisis has brought to the surface many weaknesses and vulnerabilities in our systems, and showed that no one is safe until we are all safe. This therefore highlights the importance of building resilient health systems with the capability to detect diseases early and respond urgently.
6. What is certain is that, the world needs a well-functioning and strengthened WHO as a leading agency in global health governance. This will enable the coordination of the public health emergency response to the current epidemic as well as to prepare for emerging and re-emerging infectious diseases.
7. Chairperson, as Botswana ascends the WHO Executive Board, particularly at a critical time in global health landscape, we will undoubtedly strive to add impetus to the ongoing transformation agenda of the World Health Organisation. It is an assignment we look forward to undertaking to the best of our ability; with utmost humility, magnanimity and the zeal to amplify Africa's Region critical healthcare needs and priorities.I thank you.