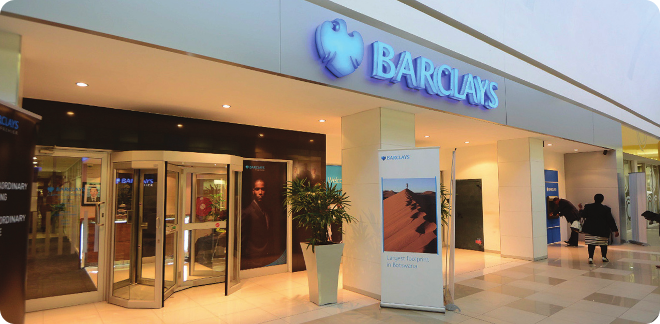 The Botswana banking is an essential key to the economic sector, both in its own right and in terms of the role it plays in the development of other sectors of Botswana wealth.
Below is a list of the Top 3 banks known to serve remarkably the nation of Botswana.
1. BARCLAYS
Barclays is most definitely the leading bank in Botswana, offering retail banking, commercial banking and credit cards. Barclays Bank of Botswana (BBB) has been named 'Best Bank in Botswana' by The Banker Magazine, the world's premier banking and finance magazine. This is the third award won by BBB in 2010, after the 'Best Bank in Botswana by Emeafinance Magazine and the 'Best Published CSR report' at the PWC/BOCCIM awards. Barclays Bank is Botswana's leading commercial bank. Euro-money and EMEA Finance also voted Barclays the Best Bank in Botswana for more than 3 years in a row.
Barclays is a major global financial services provider engaged in personal banking, credit cards, corporate and investment banking and wealth and investment management with an extensive international presence in Europe, the Americas, Africa and Asia. With over 300 years of history and expertise in banking, Barclays operates in over 50 countries and employs 140,000 people. It opened its doors in Botswana in 1950 with their very first branch in Lobatse.
Being the 'biggest' is not enough for Barclays as it aims to be the best, so as to make the lives of Batswana customers much easier, through positive impact in communities and individuals.
2. STANDARD CHARTERED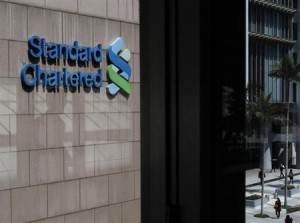 Standard Chartered Bank Botswana first opened for business in 1897, making it the country's oldest bank.
Standard Chartered won the Global Finance magazine's "Best Bank In Botswana" 2011 Award. Standard Chartered Bank Botswana first opened for business in 1897, making it the oldest bank in the country. With a wide branch network and large force of Direct Sales Representatives (DSRs), the Bank provides excellent service to both its retail and wholesale customers across the country.
3. FIRST NATIONAL BANK BOTSWANA (FNBB)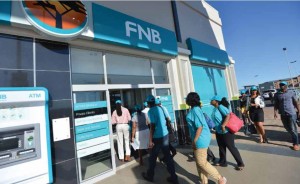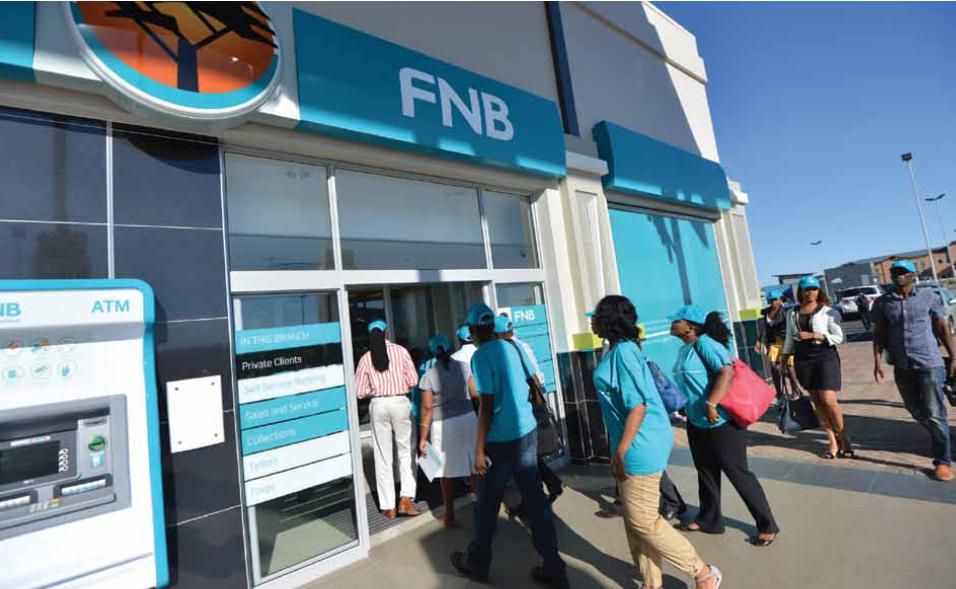 First National Bank Botswana (FNBB) was registered in 1991. As at December 2011, FNBB was named the largest company on the Botswana Stock Exchange by capitalization. Despite being the newest entrant of the four largest banks in the country, FNBB has, in its 21 years of operation, become the most profitable Bank in Botswana with the most diversified balance sheet structured to achieve sustainable profits in all economic conditions.
FNBB was named the 'Best bank in Botswana for 2010′ at the Euromoney 2010 Awards for Excellence. As at January 2011, the Bank operates with a network of 18 branches and a total of 106 ATMs around the country. First National Bank Botswana is part of the FirstRand Group of companies. The group provides a comprehensive range of products and services, including retail banking, investment banking, corporate banking and private banking, etc.
FNBB is a leader in banking innovative products and has emerged as first in many areas in Botswana; First to introduce a Pula based credit card; First to provide internet banking; First to bring inContact – real time transaction based SMS/email messaging; First Bank in Botswana to establish a charitable Foundation; First to introduce Cellphone Banking; First to introduce an instant accounting solution for SMMEs; First to introduce Mobile ATM; First to introduce a one stop payment solution: FirstPay Portal.