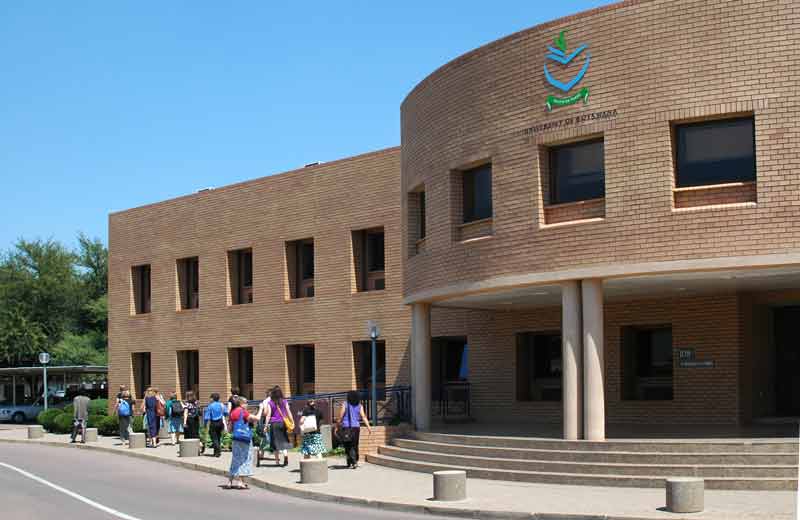 Botswana being a land of peace and stimulating tranquillity; a handful population of a little more than 2million people living in a vast land of beauty, education is as much central to its evolution.
As Botswana's profile continues to rise as undoubtedly one of the world's most exciting holiday destinations, the wave of leisure and entertainment spreads further around the world, more and more foreigners are considering studying in Botswana or other subjects, such as business and Tourism, Sciences in Botswana. The problem is choosing a well-regarded university from afar.
Here is a list of the top three (3) universities for 2015 all based on the recent findings however with not much disclosure as to the
exact criteria or methods, although most acknowledged that size, research/publications, scholars, and visibility were factors in choosing the best University.
UNIVERSITY OF BOTSWANA
Ranked the 32nd on the 2015 University Web Ranking in Africa, and the 2738th Worldwide; University of Botswana stands to be the best there is in Botswana.
The University of Botswana or UB opened its doors in 1982 as the first institution of higher education in Botswana. It is the one university that every Motswana parent dreams of their child attending. The students, who receive either first or second class in the final examinations of the senior secondary courses, become eligible to get admission at the University of Botswana.
The university has four campuses: two in the capital city Gaborone, one in Francistown, and another in Maun. The university is divided into six faculties: Business, Education, Engineering, Humanities, Science and Social Sciences. A Faculty of Medicine is scheduled to enrol students in 2009 as part of collaboration with the University of Melbourne in Australia.
To top that UB has forged a number of collaborative projects and partnerships with highly reputable international institutions across the globe (Africa, Asia, Australia, Europe, and North America).   The university boasts high quality programmes; an international faculty most of whom hold doctoral degrees from top international institutions across the globe; a growing international student enrolment (currently 5.7%); a growing study abroad programme accounting for approximately 85 students per semester and about 185 per year coming through faculty-led short-term programmes; academic and outstanding academic and recreational facilities and a world class library. UB has become a truly international campus committed to offering an outstanding student and staff experience.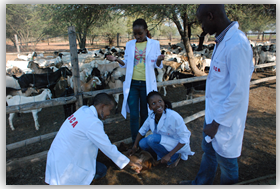 BOTSWANA COLLEGE OF AGRICULTURE
Ranked at 12310 worldwide, this University envisions itself to be "an agricultural university of international repute".
The Botswana College of Agriculture (BCA) was born in 1991. Placed 12 kilometers north of the capital city Gaborone, the College is a parastatal under the Ministry of Agriculture and an Associate Institution of the University of Botswana (UB).
As an associate institution of UB, BCA offers UB accredited higher diploma, degree, masters programmes and a PhD in Agricultural Sciences, while it is responsible on its own for short courses offered by its Centre for In-service and Continuing Education (CICE). Their newly acquired Meat Industry Training Institute (MITI) campus, based in Lobatse, provides an educational background in abattoir microbiology in order to ensure that the numbers of micro-organisms on the meat are as low as possible by the time it leaves the abattoir. BCA conducts research on its own and/or in collaboration with other national and international organizations in the field of agriculture and related sciences. It also stimulates and promotes interest in agriculture and rural development.
BOTHO UNIVERSITY
"Educational institutions need to rise to meet these challenges in order to provide the nation with the required human resources and provide our young people with the knowledge and skills required to reach self-fulfillment"
These are the words that hosted the inauguration of Botho University in 2013 by His Excellency President Khama. Botho College holds close the essence of realization as it has so far pocketed a win on the AAT International Training Provider 2014 at the AAT Awards ceremony held in UK on 4th April 2014. The awards were designed to celebrate the use of new technologies and innovative ways training providers engage with their students. Despite being the first year of the Awards there were around 3,500 votes for Tutor of the Year, about 35 students nominated for Student of the Year and over 70 entries across the other categories
Botho College also walks high, being a GOLD member of the ACCA. With the ACCA Gold status granted to Botho University, it is clearly certified that the Faculty of Accounting and Finance at Botho University is committed towards the growth of the Botswana accounting fraternity. Botho University is now recognised internationally to be committed to the provision of quality accounting and finance programmes, at par with international standards.
Botho University is also a proud recipient of the "Golden Arrow Award" for excellence from PMR Africa on a score of 4.05/5, rated highest under Higher Education/Tertiary Institutions in Botswana. It is comfortably placed on 15768 as per world ranking.