News
TSOGWANE ASSURES ACCOUNTABILITY FOR DONATIONS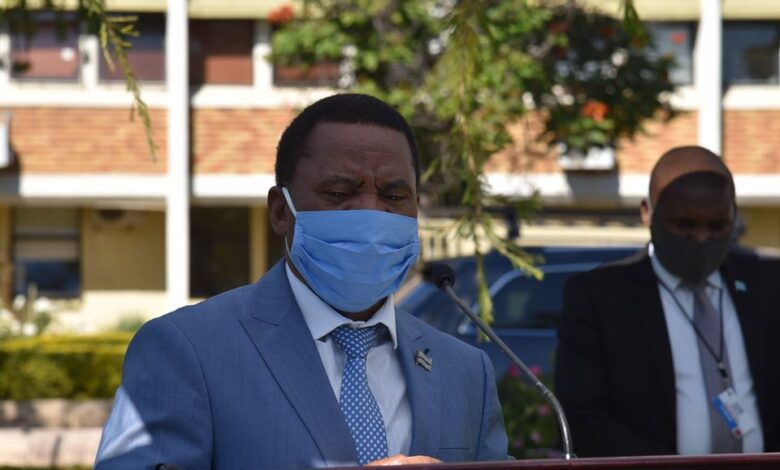 Vice President Slumber Tsogwane has assured donors of accountability for donations made towards the Covid19 relief. He said donations received would be put to good use, therefore those receiving them should handle them with care.
Receiving donations at the Office of the President this morning, the Vice President said government continues to cherish the good gesture of love and giving by the donors.
Donations received this morning include P56 Million from the government of The United States of America, P200,000.00 from Unitrans, P100,000.00 from Telegu Association Botswana and P20,000.00 from LOBSEC Form 5 Class of 1986. The Voice Newspaper also donated P100,000.00 worth of advertising space, while Total Filling Station donated P115,000.00 worth of fuel.
Furthermore Vice President Tsogwane received food hampers worth P363, 373.73 from National Development Bank (NDB) employees, while Options donated food hampers and protective equipment worth P300 000.00.