Opportunities
Vacancy: Sexual and Reproductive Health and Rights (SRHR) Researcher/ Project Officer Opportunity at Parliament of Botswana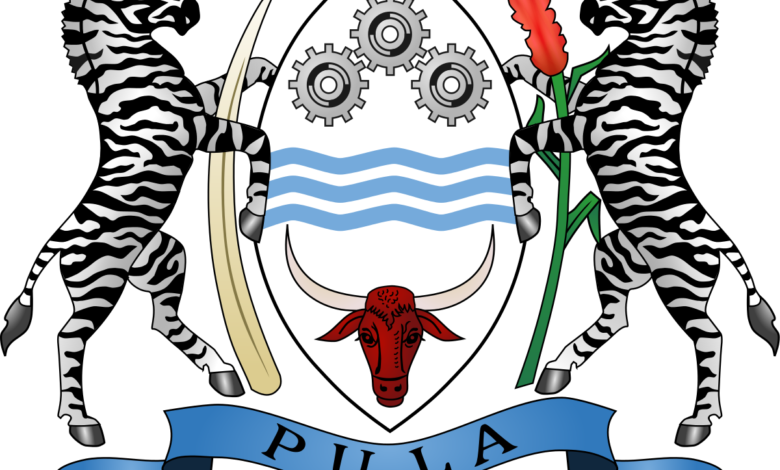 VACANCY CIRCULAR NO. 7 OF 2019
Background: The Parliament of Botswana wishes to recruit a Sexual and Reproductive Health and Rights (SRHR) Researcher/ Project Officer. The Project Officer will be required to deliver the SRHR HIV and AIDS Governance Project funded by the Embassy of Sweden under the SADC Parliamentary Forum. The SRHR, HIV and AIDS Governance Project (2019-2022) aims at building the capacity of MPs in order to heighten parliamentary interventions on SRHR governance.
Implementation will entail the following;
a) Gender equality and Sexual Gender Based Violence
b) Early and Unintended Pregnancy and Safe abortion
c) Commodity Security and Access to SRHR and HIV related services with a view to reinforcing health systems and contributing to Universal Health Coverage.
d) Comprehensive Sexuality Education
e) Non-Discrimination and Key Populations.
Main vision of the Project
Universal access to integrated SRHR and HIV/AIDS services and related rights, including bringing forward social change, improved health and respect for human rights that are enjoyed by all in the SADC region.
Applications are therefore invited from suitable qualified citizens of Botswana for the position in the National Assembly:
Vacancy: SRHR Researcher/Project Officer
Reference: SG/SRHR/2019/0007
Salary: USD 1500 per month
Leave: 30 working days per annum
Qualifications: Degree in Social Sciences, Public Health, Public Health Management
Or Public Health Administration.
Experience: Minimum of 6 years on SRHR, Health, and Parliamentary Committee work.
Duration: 3 years contract. The successful candidate will be expected to take up employment immediately.
Benefits: (i) Optional contributory Medical Aid Scheme
(Government pay 50%, employee 50%)
(ii) A gratuity at the rate of 30%, payable at the end of contract.
Duties
1. Report to the Clerk of Parliament in view of assisting directly in the implementation of the SRHR, HIV and AIDS Governance Project within the national Parliament.
2. Prepare Concept Notes and briefs for Project activities for onward programmatic approval by the Manager under the SRHR Project, and for approval by the Clerk Parliament.
3. Conduct the liaison with Civil Society Organisations (CSOs), Line Ministries and other entities involved in the national SRH, HIV and AIDS response in view of preparing for project activities.
4. Assist in organising the logistics involved for project activities under the supervision of the office of the Clerk.
5. Ensure the gathering and submission of financial data with respect to contributions made by partners under co-funded Project activities, if any.
6. Prepare high level briefs for MPs on live SRHR. HIV and AIDS Governance issues which may be of interest at parliamentary level.
7. Assist in the establishment and conduct of regular meetings of the National Working Group (NWG) under the auspices of the national Parliament.
8. Prepare and submit reporting information at such periods as may be required by the Forum for monitoring and evaluation purposes.
9. Attend such regional meetings as may be required for purposes of training, peer learning, and benchmarking project results with other implanting countries.
Key Competencies
• Functional
• Problem Solving
• Timely Decision Making
• Informing
• Drive for results
• Ethics and Values
• Interpersonal Skills
APPLICATIONS:
Your application should include the following details:
(a) Brief summary of career with duties (CV) and certified copy of Omang.
(b) Certified copies of academic certificates and three (3) recent references (2017 onwards)
IMPORTANT
Quote the number of this vacancy circular, and reference of the post applied for and route your application through your Head of Department (where applicable).
Applications should be addressed to:-
Clerk of the National Assembly
P. O. Box 240
Gaborone.
OR
Hand delivered to the Main Records Management Office No. GF 6 Main building (Records Management Unit) at the Main Parliament Building.
CLOSING DATE: 09 October 2019 at 1630hrs
For further information required contact the Human Resources Unit at 3616800 Extensions 587 and 557.
NB: ONLY SHORTLISTED APPLICANTS WILL BE RESPONDED TO.