News
VICE PRESIDENT TOURS SELEBI PHIKWE CITRUS FARM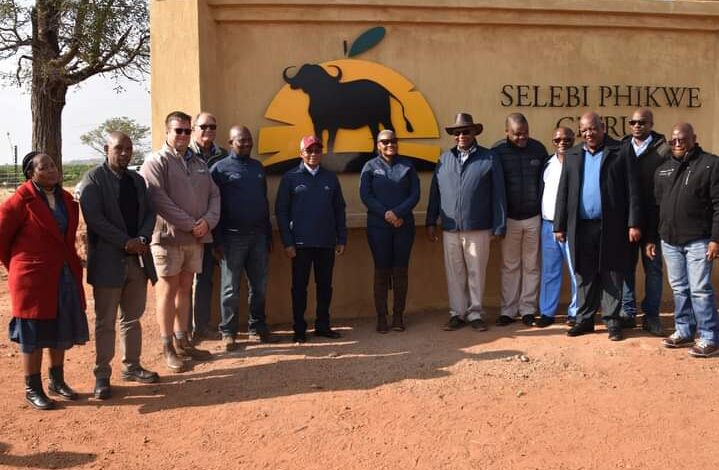 The Vice President, His Honour Slumber Tsogwane visited the Selebi Phikwe Citrus Farm this morning.
The purpose of the visit was for the Vice President to appreciate progress at the farm, as the project is one of the many that communicates the Government's intentions on economic transformation and value chain development.
Vice President Tsogwane said that the farm will not only create employment but will also be a source of revenue as the fruits will be exported to other countries.
For his part, the Chief Operations Officer for the Selebi Phikwe Citrus Farm Mr Johan Van Vuuren said that they are working closely with the National Plant Protection Botswana to establish markets outside the country. He said the fruits from the farm will serve markets in China, the United States of America and Europe.
The Citrus Farm, which boasts 811 000 trees will produce about 10 000 tonnes of fruits. Mr Van Vuuren said the farm currently employs about 200 people and will ultimately create 1500 jobs.
The Farm is expected to have its first harvest in January 2024.