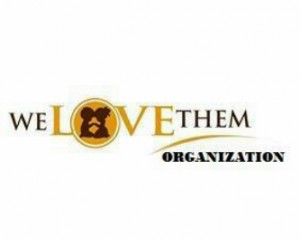 Q.Give us a brief background of your company
A.Welovethem is a Non-Governmental and Humanitarian Organization aimed at helping children from impoverished families. It was founded by humanitarian youths with the mandate of ensuring that children aged between 0-18 years are provided for with food, clothing, shelter, academia opportunities and other basic needs. Welovethem Organization has a vision of producing success driven leaders out of impoverished families, hence thereof we aim to work with bodies that advocate for children's welfare to ensure that all children receive equal opportunities like access to health facilities, academia, recreation and desirable upbringing. Taking kids out of streets is our priority
Q. It didn't just start like that but it started somewhere, can you briefly tell us what triggered the birth of your company
A.One of the good days in 2013, Rudolph Kuzatjike met a handsome young boy who approached him confidently and was begging for P2.00 to buy bread, fortunately he met a humanitarian. Mr. Rudolph took that young boy into one of the superstores in Tlokweng and bought him food that sustained the young boy for that day only. Going home, the incident couldn't bring this humanitarian to rest because all he could think of was that little boy. Mr. Rudolph made it a routine that every time he gets to any superstore he buys these boys something to eat. Nonetheless for sustainability sake, he had to stop the routine and started consulting people on what could be done to help those in the plight of poverty. Hence thereof, Mr.Kuzatjike approached Mr.Batlhophi and they deliberated on how to make this philanthropy a reality. Mr. Andy Moithuti Batlhophi was studying at the University of Botswana at the time.
The duo agreed to co-found an organization which will advocate for providing the underprivileged children with food, clothing and shelter so as to help them survive and see another day. This organization was based on the love for the children, hence the name 'Welovethem" Organization.
Q.What else do you do?
A.We do a number of humanitarian works like housing the houseless, and anything that is in line with societal change.Q. What drive you people?
A.We are mostly driven by the undeniable love for humanity; it keeps us going even in times of daunting situations.
Q.What are your challenges and how do you normally overcome them?
A.To us, challenges are an invitation to a reward. We have numerous projects on-board, but our coffers are dry, which leads to slowed Organizational processes. People that the Organization is targeting to help are mostly in RADs, so travelling is a constraint on its own. Nonetheless, Great leadership is the mastery to any given challenge. Thanks to the great leadership we have!
 Q.Who inspire you?
 A.KIDS! We believe these are just innocent souls who didn't choose to exist, so they don't deserve any form of suffering.
 Q.How do you look at the future?
 A.We believe the future is bright for everyone; we only need to know what to do, when and how. There's no real mystery to future success. You simply have to do what you love and love what you do. JUST FOLLOW YOU BLISS AND ALL SHALL FALL IN PLACE! So I would say the future is bright for Welovethem Organization because we love what we do.
 Q.What advice can you give to young people and any thoughts that you would like to share
 A.NOTHING IS IMPOSSIBLE! And NO ONE IS TOO YOUNG TO MAKE A CHANGE! I would simply advice the youths to leave their comfort zones and start caring for humanity. We are living in a world where social ills are a concern, therefore we need to join hands and fight for humanity, the world needs us, Botswana needs us, and we are the future leaders. It's time we stand and rally behind humanity.
 Q.Where can you be found and how do people get to contact you?
Thanks to social networks, we are available 24/7.
 Facebook: Welovethem Organization
 Email:  welovethemorg@hotmail.com
Contact numbers:  +267 71764047/ +267 76607281
Answered by
Mr. Rudolph Kaijatura Kuzatjike
Welovethem Organization – President