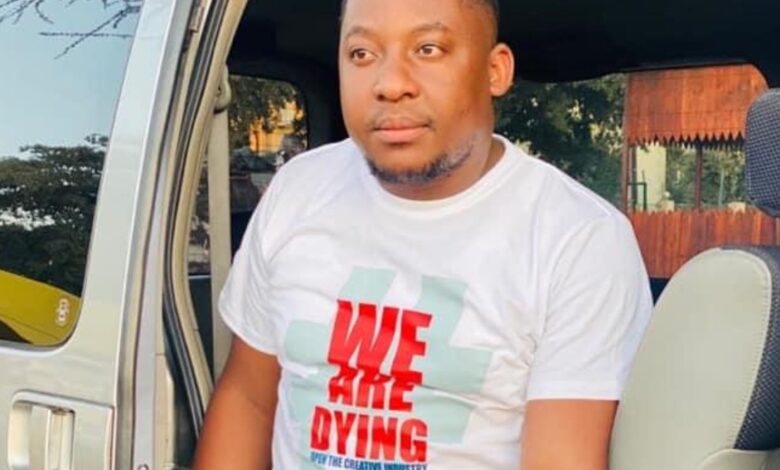 Xotic Ex'Zozo cries out for the creative industry. Popularly known among the Botswana creative industry and also the owner of Ex'Zozo Entertainment, Xotic Ex'Zozo, real names Godwin Sebina is fed up with the neglect the creative industry is receiving from government amidst the crumbling economy as a result of COVID-19.
"Literally 20 days left before it's August, that's the 8th month out of 12 and we are still being told things will get better, I quit the industry. This is draining, it's better I grew vegetables ", he said. Sebina is the leader and brains behind the movement "We Are Dying" focused on raising awareness on the impacts of COVID-19 on the creative industry and appealing to government to lift the ban on entertainment and creativity and allow them to perform again as they are failing to provide and offer sustenance for them financially as they had promised.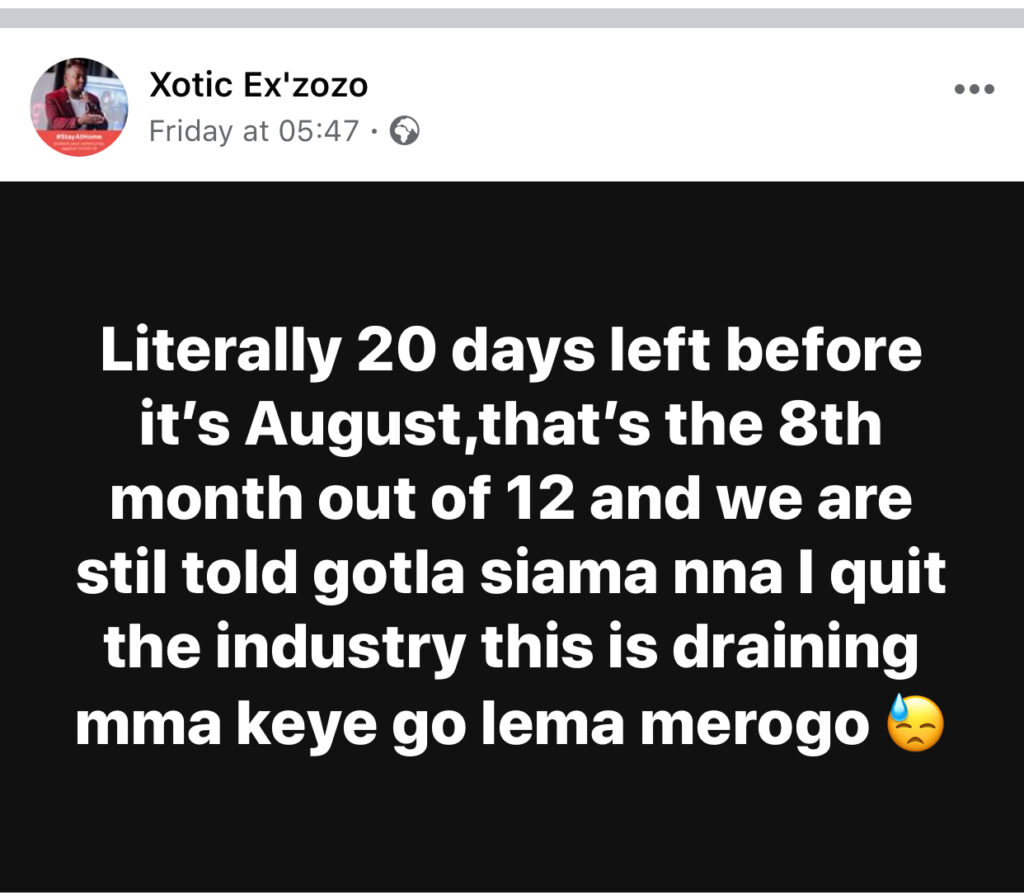 He further argues that the first and second lockdown have left most if not all creatives scrambling for crumbs to get by but they cannot keep at it any longer as they are being denied their only means of making any solid income.