News
Trending
"You are on your own" – Saleshando to Batswana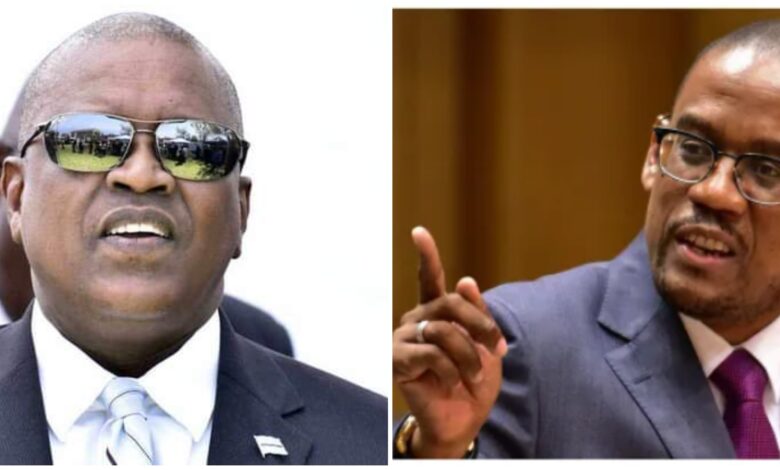 The Leader of Opposition (LOO), also the Member of Parliament for Maun West- Honourable Dumelang Saleshando has bashed on the government for information mismatch. Saleshando views that as an indication that the country is on autopilot.
On his Facebook post a few hours back, Saleshando mentioned a number of instances where information provided by the President and that provided by the Assistant Minister of Health and Wellness contradicted. The contradiction is despite the fact that the two sit in the same cabinet which is supposed to meet at least twice weekly.
'Last week the President addressed the nation and gave some update on the Covid situation, part of which promised us 550,000 vaccines before year end. Less than 24 hours later, the Assistant Minister of Health addressed Parliament and reported that we can expect over a million vaccines before the end of the year.
Earlier today President Masisi informed residents of Ramotswa that Covex is nothing but a scam. Next on the platform was the same Assistant Minister of Health praising Covex and parading it to Parliament as our only hope. President Masisi meets with his cabinet at least twice a week to exchange notes and take decisions about the challenges we face.
The President and his team have options, continue trying to deceive us and hope they will bump into a solution OR own up and appeal for all leaders to come for a Covid Pitso to chart the way forward. At this rate, the words of Steve Biko seem to be referring to us when he said, "????? ???, ??? ??? ?? ???? ???." Saleshando charged.
Meanwhile, President Masisi has earlier today told the nation that it is not the government's fault that there is shortage in Corona Virus Disease (COVID-19) vaccines. Speaking at Ramotswa, President Masisi proclaimed;
"It is easy to suggest that we buy vaccines, there is nowhere to buy vaccines. The countries which produce vaccines will not sell to us until their populations are fully vaccinated. Kindly accept that once vaccines arrive, they will be many because we are expecting some next week. They are telling us that many vaccines will arrive by year-end. It is not me saying that, it is them"