Business
2023 Botswana Youth Awards have been officially launched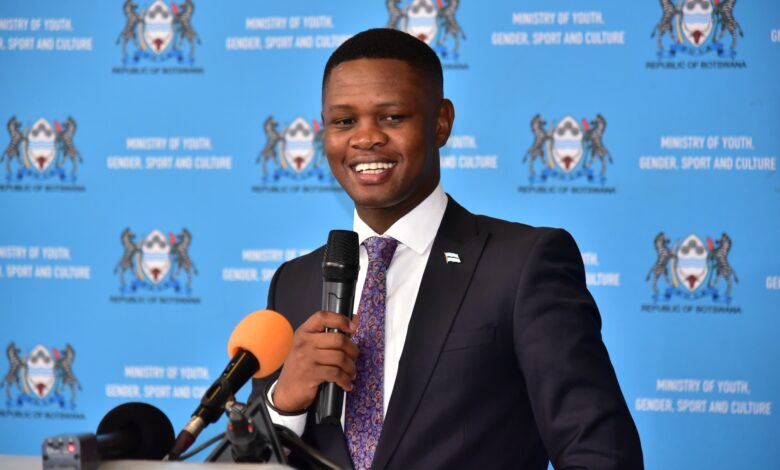 The 2023 Botswana Youth Awards have been officially launched. The awards, which are on their sixth season, are meant to celebrate young people's achievements in their different sectors and to promote youth participation in the community.
Addressing the media this morning, the Minister of Youth, Gender, Sport and Culture Hon Tumiso Rakgare, said that the youth make a unique contribution to national development hence the need to appreciate and reward them. He said the awards are in line with the President's Reset Agenda on digitization which calls for youth to be innovative and change their mindset in order to view and do things differently for the benefit of Batswana.
When delivering vote of thanks, Ms Moitshepi Macheng, Board Chairperson of Botswana National Youth Council (BNYC) said that Botswana youth have many talents that need to be nurtured. She said as the BNYC they recognize the hard work, dedication and contribution made by the youth in their communities. Ms Macheng also thanked Remmogo for the partnership and urged the media to support the project and the youth to take part in the awards.
Since the inception of these awards, about 216 young people have been recognized for their efforts in developing their communities. The awards are a collaboration of Botswana National Youth Council and Remmogo Organization and will be held under the theme "A season for young game changers."
The youth Awards has 20 categories which are:
Best Youth Promoting Religion
Youth Living with Disability
Media House Addressing Youth Issues
Youth Promoting Culture and Heritage
Youth in Academic Excellence
Youth in Tourism
Youth in Fashion Personality
Youth in Sports Achievement
Youth in Agriculture
Youth in Innovation and Technology
Youth Media Personality
Youth Promoting Health and Wellbeing
Youth Activist in Social Issues
Youth in Community Volunteerism
Youth Owned Business
Youth in Leadership
The applications will be opened tomorrow 1st April until 15th May 2023.
Applications will be online and available at various MYSC District and Sub District Offices across the country.