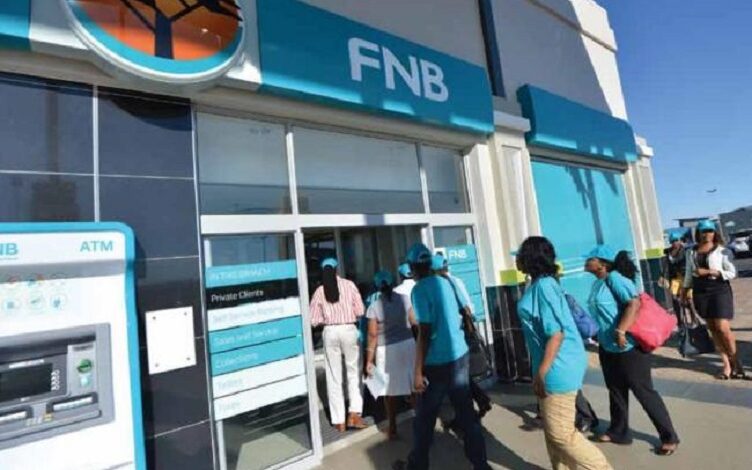 First National Bank Botswana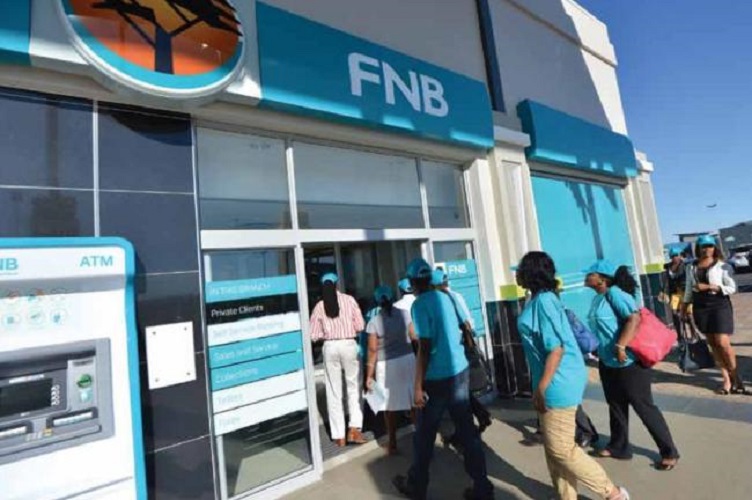 First National Bank Botswana (FNBB) is the largest bank in Botswana by assets value. As of December 2020 the bank had an asset value of over Thirty Billion Pula (BWP30 179 484,000) or (USD2.826 Billion) with an equity of over Three Billion Pula (BWP3 598 146 000) or (USD3.370 Million).
FNBB is a subsidiary of First National Bank which is one of the three major divisions of the FirstRand Group, and the others being Rand Merchant Bank and Wesbank.
Absa Bank Botswana

Formerly Barclays Bank of Botswana, Absa Bank Botswana is the second largest bank in Botswana in terms of assets. Absa is a large financial services company, serving individuals, small and medium enterprises as well as big enterprises. As of December 2020, the bank had assets of over Twenty billion Pula (BWP:20 567 869,000) or (US$1.927 billion), with shareholders' equity of over Two Billion Pula (BWP:2 335 391,000) or (US$218.757 Million).
In 2020 the Bank got three awards and achievements. It was named "Best Investment Bank" for the third consecutive year by the Europe, Middle East and Africa (EMEA) Banking African Finance Award. Moreover, it was titled as the "Best Trade Finance Bank in Botswana'' in the Global Finance's 21st annual World's Best Trade Finance Providers Survey. Furthermore, Absa was recognised as a ''Leading provider of Cash Management Products and Services in Africa'' by Euromoney Cash Management Non-Financial Institutions Survey.
Standard Chartered Bank Botswana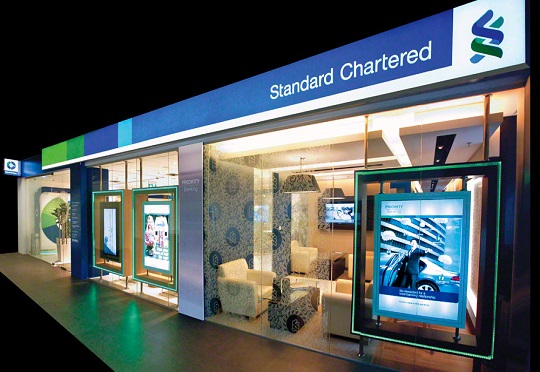 Standard Chartered Bank Botswana is the third biggest bank in Botswana with an asset value of Fourteen Billion Pula. As of December 2020, the total asset value stood at BWP14 064 704,000 or USD1.317 Billion. The shareholders' equity stood at over One Billion Pula (BWP1 059 987,000) or (USD99.289 Million).

Standard Chartered Bank Botswana is part of Standard Chartered plc. Standard Chartered plc is a British multinational banking and financial services company headquartered in London, England. It operates a network of more than One thousand, two hundred (1,200) branches and outlets across more than Seventy (70) countries and employs around Eighty-seven thousand (87,000) people.