Features
6.5-Magnitude Tremor Hits Botswana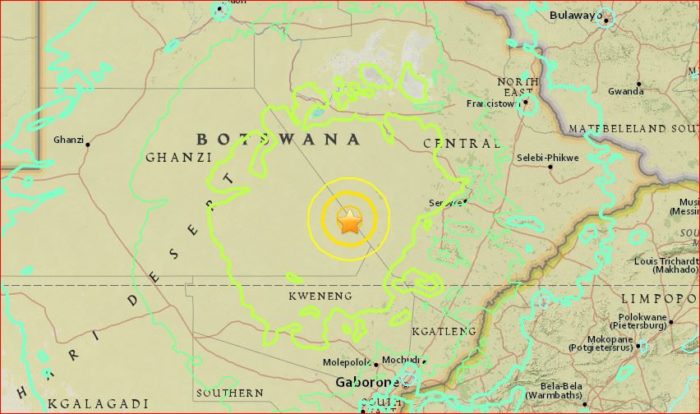 This is by far the worst tremor the county has ever experienced. A strong earthquake with a magnitude of 6.5 struck us last evening, affecting several neighboring countries. The quake was also felt in several cities in South Africa as well as in Swaziland and Zimbabwe, several hundreds of kilometres from the epicentre.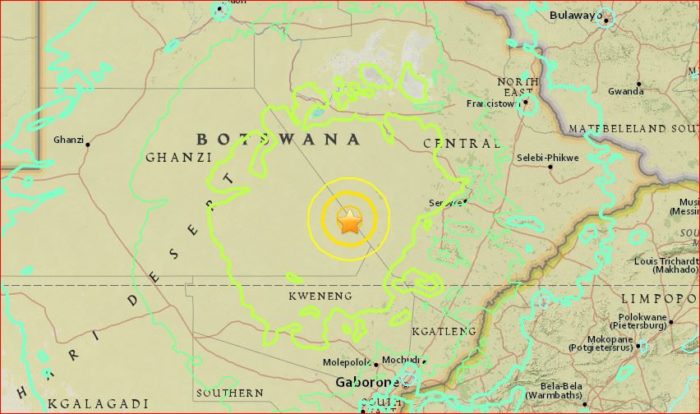 This by far the strongest quake to hit Africa since 2006. Although some are making jokes about it, others are in shock as this is a first for Botswana. Botswana has always been somehow shielded from natural disasters, with us hearing of such only from our neighbors. 2017 seems to have a lot in store for us, with the recent Dineo floods, and now an earth tremor.
Although some argue that it was an earth quake, we should not the difference between a tremor and an earth quake.
Earthquakes are the vibrations caused by rocks breaking under stress against an underground surface called a fault plane while a tremor is an involuntary  movement of earth surface caused by stress in the underground rocks. No reports on damages were immediately available.