Business
A Gateway to a Smooth 4IR Transition in Botswana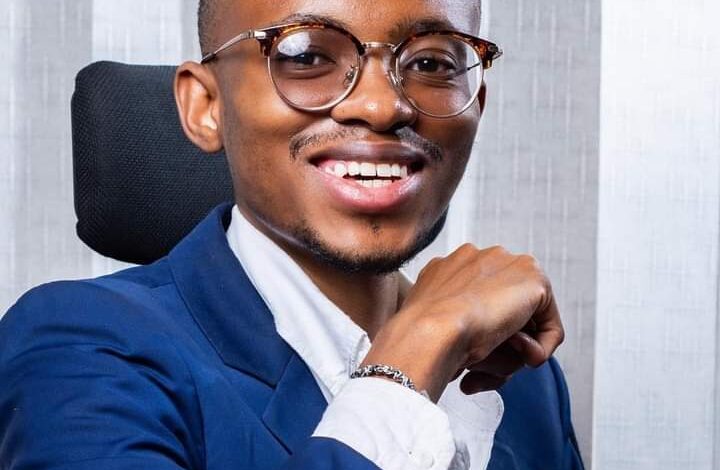 With the Fourth Industrial Revolution (4IR) upon us; an era characterized by cyber physical systems, innovations and inventions are an integral element of this era.
The above being said, protection of Intellectual Property (IP) is of paramount importance for inventors and innovators to eat fruits of their toil with ease. Letlhogonolo Moremi, a young Motswana man who is an IP lawyer has founded an IP Consultancy firm called ParkGrey IP – which is the first if its kind in Botswana, to help to facilitate the revolution in the country.
So, what is 4IR?

The term has been a hot topic among academics, politicians, and business leaders in the recent. Klaus Schwab, the founder of the World Economic Forum coined the term in 2016 at the Swiss mountains. Schwab wrote a book with that title in which he defined 4IR as "a technological revolution that is blurring the lines between the physical, digital, and biological spheres".
The 4IR is characterized by technologies driving it, among others, these include the following:
Artificial Intelligence (AI) describes computers that can "think" like humans- recognizing complex patterns, processing information, drawing conclusions, and making recommendations. AI is used in many ways, from spotting patterns in huge piles of unstructured data to powering the autocorrect on your phone.
New computational technologies are making computers smarter. They enable computers to process vast amounts of data faster than ever before, while the advent of the "cloud" has allowed businesses to safely store and access their information from anywhere with internet access, at any time. Quantum computing technologies now in development will eventually make computers in millions of times more powerful. These computers will have potential to supercharge AI, create highly complex data models in seconds, and speed up the discovery of new materials.
Virtual Reality (VR) offers immersive digital experiences (using a VR headset) that stimulate the real world, while augmented reality merges the digital and physical worlds.
Robotics refers to the design, manufacture and use of robots for personal and commercial use.
Three-Dimensional (3D) printing allows manufacturing businesses to print their own parts, with less tooling, at a lower cost, and faster than via traditional processes. Plus, designs can be customized to ensure perfect fit.
Innovative materials, including plastic, metal alloys, and biomaterials, promise to shake up sectors, including manufacturing renewable energy, construction, and healthcare.
Energy capture, storage, and transmission represent a growing market sector, spurred by the falling cost of renewable energy technologies and improvements in battery storage capacity.
Now Intellectual Property

Intellectual Property refers to creations of the mind: inventions; literary and artistic works; and symbols, names and images used in commerce. Intellectual Property is divided into two categories: Industrial Property and Copyright.
Industrial Property includes patents for inventions, trademarks, industrial designs and geographical indications.
Copyright covers literary works (such as novels, poems, and plays), films, music, artistic works (e.g. drawings, paintings, photographs and sculptures) and architectural design. Rights related to copyright include those of performing artists in their performances, producers of phonograms in their recordings, and broadcasters in their radio and television programs.
Intellectual Property rights are like any other property right. They allow creators or owners of patents, trademarks or copyrighted works to benefit from their own works or investment in a creation.
Back to Moremi and ParkGrey IP

While his peers and colleagues went job hunting, a 26-year-old Moremi- an LLB graduate of University of Botswana (UB) pioneered Botswana's first ever IP consultancy firm- ParkGrey IP. ParkGrey IP cater to a broad spectrum of clients locally and internationally, providing premium service in IPR and Entertainment law.
The firm has currently created employment for three (3) youths and two are women. The establishment has been received with great interest as it provides consultancy services and solutions that are in dire need at the moment.
As is said, "passion is energy", Moremi's career path was influenced by his undying love for creativity and innovation. In his own words he had this to say "Whether its art, science, technology, media, etc., I love seeing ideas flourish and I value greatly the contributions of the people who work hard to bring those creations and innovations to life. My work is in recognition of the contributions they make to push the world a step forward. I think creating is the closest approximation of God that we humans can get, experiencing the beauty of other people's creations is very much a spiritual experience for me."
ParkGrey IP services include;

Consultation; your needs are assessed and tailor-made solutions are devised for your business.
IP Management; expert guidance in guiding and managing, and structuring your intellectual assets.
Transactions; ensures your interests are protected in your contracts, sale, acquisition, assignment and licensing agreements.
Freedom to Operate; your new IP is assessed for any market risks and help you steer clear of any future conflict.
Patent, Trademark and Industrial Design Registration; ensures that your patents, trademarks and industrial designs are compliant with registrability requirements, as well as taking care of the registration process for you.
To raise IP awareness, ParkGrey has projects in place.
IP Workshops

Workshops are periodically conducted to teach entrepreneurs, creative and other practitioners about how IP frameworks can benefit their business.
Creative411
Digital hashtag created as a knowledge sharing portal for creatives and entrepreneurs in the digital space. Insights, advice and ideas on IP protection are shared.
The Creative x Change

A Pan-African ideas exchange platform between creative and IP practitioners across the African continent. It is an exercise in unearthing how the creative capacities of Africa's youth are the continent's greatest asset, and how their creativity can be used as tools of social and economic transformation. On a secondary level, it is an exposition on how through modernization of ParkGrey's IP frameworks Africa can be able to build competitive and thriving creative economies.
Like everybody, Moremi too has other interests and hobbies; away from IP consultancy he enjoys adventure and curatorship. Other than that, he is an advocate for Lesbian, Gay, Bisexual, Transgender, and Queer (LGBTQ) rights, through his "Queer Pride Botswana" platform where he and colleagues create community spaces for LGBTQ persons and allies to gather and celebrate identity and diversity in Botswana.