Entertainment
Battle of the Champions- Amantle Montsho and Jujuvine; When Will It End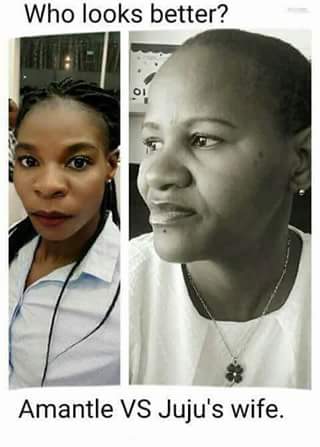 It is very popular for comedians across the world to make fun of people, especially prominent ones and it has never been a problem. Jokes have been made about a lot of people and they let it pass.
Some have ruled out comedy on what's happening lately between Jujuvine and Amantle and said it's cyber bullying, is that right or things are just being blown out of proportion?
We also think the whole issue have been dragging for too long, can't the two just kiss and make up instead of making things more awkward each day.
A week ago, comedian and entertainer Jujuvine posted a controversial statement on his Facebook page and it has since touched a lot of people differently.
In the post, he mentioned that there are a lot of beautiful women in Botswana just that other countries use people like athlete Amantle Montsho and Minister Dorcas Makgato to rate local beauty.
Montsho and a whole lot of other people did not take the news well which Jujuvine claims were made in the name of comedy.
Fans have been criticizing the comedian for his insensitive and disrespectful towards women and they have since brought Juju's wife into it adding that Juju has no right to be judging when his wife is not 'all that' either.