Entertainment
Oska Bora Teachere On Vee Mampeezy Car Donation: " The doors are not lockable which means I survive only on the Holy Spirit to guard it"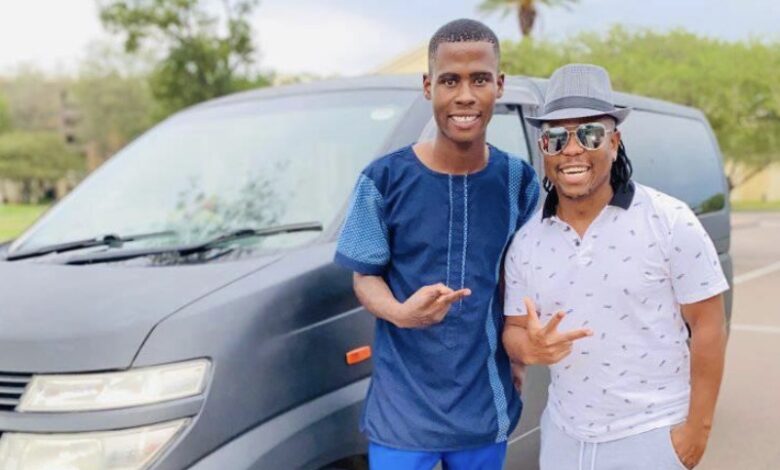 Oska Bora Teachere took to social media to give and update On Vee Mampeezy Car Donation with statements such as " The doors are not lockable which means I survive only on the Holy Spirit to guard it"
Read full UPDATE ON THE CAR below
Dear friends, as you all are now very much aware that there was a call by Odirile Sento (Vee) last year for you to vote for your favorite artist which will eventually receive a car based on your votes.
Indeed I was chosen as the "winner" of the subtle lottery in which you participated in at a cost.
I received the promised 7 seater car which was later taken away for service due to many dents on the body. A second handover of the same refurbished car was this week, however there is still lot to be done to bring the car to perfection which is what I want to bring to your attention as the voters.
1:The public was informed that Odirile Sento will hold the responsibility of mechanically servicing the car for 6 months but such has changed and the whole responsibility lies on me.
2:I have not received the car registration book (blue book) and no clear explanation is given.
3:The doors are not lockable which means I survive only on the Holy Spirit to guard it.
This is an update meant to keep you alive of developments surrounding the car you used your SMS funds to direct it to me.
I believe after this, Yarona FM and Vee will help in mapping the way forward on this gift from BATSWANA.
I believe this is a gift from the public because Vee and Yarona did not deliver it direct but the public funds and public voting systems were involved.
Ke a leboga.