Celeb News
Beyonce's Father Claims She Is Only Successful Because Of Her Light Skin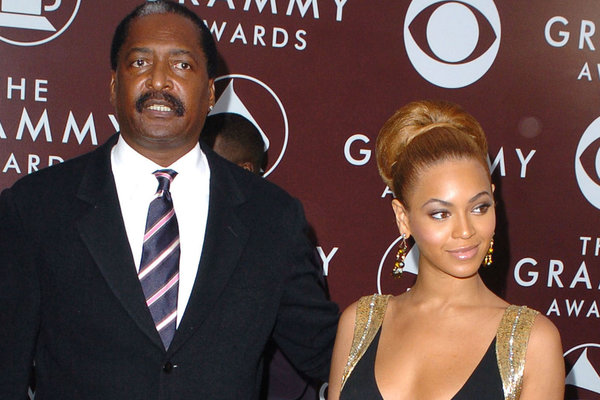 Beyonce's father Mathew Knowles has claimed black women with lighter skin have a better chance of becoming successful in mainstream music – including his own daughters Beyonce and Solange.
The 'Halo' singer's father and former manager has given an interview in which he discusses racism and accusing the mainstream music industry of 'colourism'.
Matthew, 66, is African American and his ex-wife and Beyonce's mother Tina Knowles is of Louisiana Creole descent – African, Native American and French – and he believes her lighter ethnicity helped his daughter dominate the mainstream music charts.
He told Ebony magazine: "When it comes to black females, who are the people who get their music played on pop radio? Mariah Carey, Rihanna, the female rapper Nicki Minaj, my kids [Beyonce and Solange], and what do they all have in common?"
The interviewer asked if it was that they had lighter skin, and Mathew responded: "Do you think that's an accident?"
Mathew masterminded Destiny's Child's ascent to the top of the charts and also managed Beyonce's solo career until 2011. They parted ways professionally, shortly after he split from Tina, because he fathered a son, Nixon, with Alexsandra Wright.
He is currently promoting his new memoir 'Racism: From The Eyes Of A Child', in which he claims that he was brought up to look down on people of darker skin, and first began dating Beyonce's mother Tina because he thought she was white.
Mathew said: "I talk about going to therapy and sharing – one day I had a breakthrough – that I used to date mainly white women or very high-complexion black women that looked white. I actually thought when I met Tina, my former wife, that she was white. Later I found out that she wasn't, and she was actually very much in-tune with her blackness."
Beyonce – who is married to Jay-Z – has spoken of rebuilding her relationship with her father since his split from her mother. In 2013 she and her sister, Solange Knowles, failed to attend his wedding to Gena Charmaine Avery.
Beyonce and Mathew have since appeared in pictures together on social media.