Education
BQA And Students Union To Sign Memorandum Of Understanding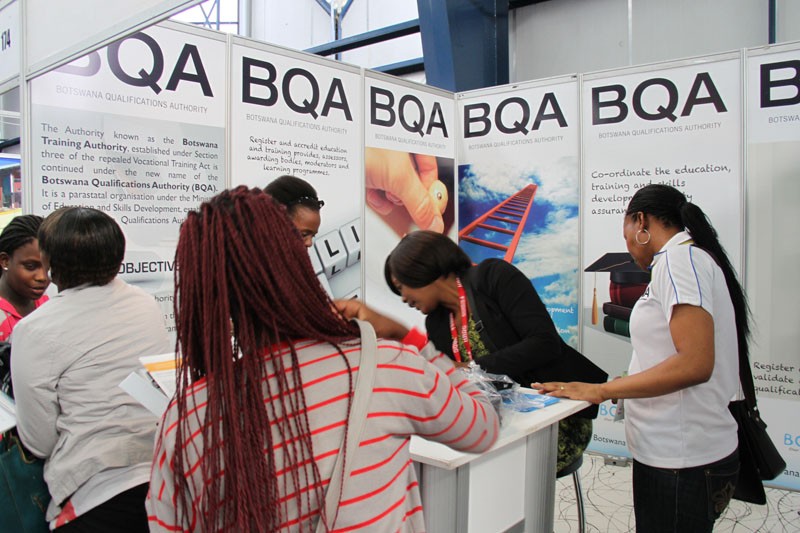 The Botswana Qualification Authority (BQA) and Botswana National Union of Students (BONUS) will soon sign a memorandum of understanding on learner protection policy.
The signing will cement the two entities believe on quality assurance in education and student welfare.
The chairperson of the union Moemedi Malesela revealed in an interview that many tertiary institutions have been hiring some equipment which are part of their assessment for accreditation licence and returning them to the owners after the accreditation board leave their premises. Malesela said the tendency has a negative impact on learning outcome as some students graduate without practicals.
"The MoU will allow us to work closely with BQA for quality assurance and we will be visiting the institutions unannounced. This will also help combat strikes and other grievances between students, school management and the government who is the sponsor in most cases," he explained.
Malesela also noted that they will create a central admission system which will monitor government sponsorship to avoid a situation where a student benefit twice. For instance, a student who has been on Government sponsor at the usual entry level will not be enrolled for target 20 000 programme.
The Secretary General of the Union Blessing Lechani also added that they intend to intensive the system by being part of the audit team which will visit schools. He said their union is the voice of the students and their mandate is also to be the eye of the Government especially for accountability of funds.
"We are a legal body and we intend to fight fraud in government sponsorships and the new policy will allow us to be involved in policy making as students. By including the learners in decision making, that will mean less strikes and demonstrations as both the students, Institution and the Government will act on common ground," said Lechani.
Lechani also highlighted that they have discussed and agreed on the credit accumulation system where the learner can decide to take a break and continue where he/she left. The old system did not allow such and that disadvantaged students who had a fail and discontinue grade.
He assured that they have agreed in most terms and they will soon sign the memorandum which will shift the landscape and the ground to be common for all stakeholders.
BQA director, Dr Andrew Molwane also confirmed that they are done with guidelines of the learner protection policy which seek to advocate for involvement of learners in governance. Molwane said their Institution is also concerned and they are shifting to the credit accumulation system as alluded by the union.
Mmegi