News
Carter Joseph Reinstated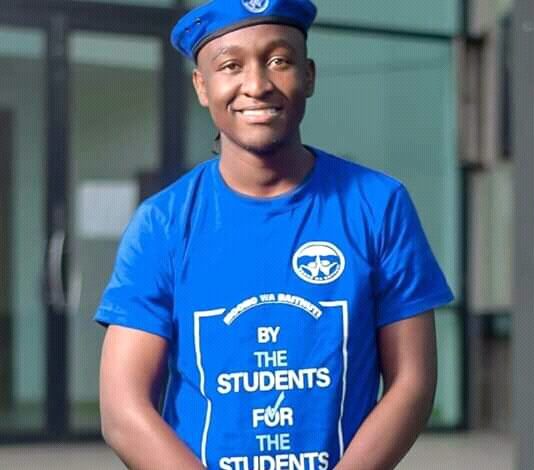 Carter Joseph, a Student Representative Council (SRC) Minister of Student Affairs at the University of Botswana- the highest ranked, and Botswana's first University, has been reinstated from his controversial suspension from the university. He was being accused of violating Corona Virus Disease (COVID-19) protocols.
Beside its rich history and being ranked a top university in the country, University of Botswana (UB)- particularly its student political movements and the SRC, is also known for its deep involvement in national politics. Some student leaders hold positions in national parties, and their on-campus student movements are named after or aligned/affiliated to national parties. The parties squaring it off are Moono wa Baithuti (Umbrella for Democratic Change- UDC) and GS26 BDP (Botswana Democratic Party).
The management of the school however has always been known to be against student movements' involvement with national parties which in most times has caused frictions between the management and the SRC resulting in suspensions and court cases often times. In fact, dating from at least 2010/2011 until now, there has never been an academic year without either suspension/disciplinary hearing or a court case between the SRC and the management.
This year was not an exception, just as everyone thought the COVID-19 effect would make it a leap-year for management versus SRC- Tom & Jerry syndrome, the same effect fueled the already burning fire. During the first lockdown, on June 2020 six (6) of the SRC members addressed congregated students amid water and food shortage on campus as they were locked in. This is despite the fact that at that time gatherings of more than 2 people were prohibited.
Fast forward to the beginning of the second semester, on January, Carter Joseph received a letter penned by Mrs. Rapelana- Deputy Vice Chancellor Students Affairs, dated the 9th December 2020 notifying him of his suspension from the university effect from January 11 2021, for a period of one academic semester. What is raising the eyebrows however is; why is it that among all the SRC members it is Joseph alone who has been served with a suspension letter? The SRC is led by a Member of the ruling BDP, who was present in the said congregation. Is this a politically motivated move? Some are of the view that this is a move by the management to cripple and intimidate the SRC and send a message to the rest as Joseph has been very vocal and instrumental in confronting the management concerning student grievances.
In response to the move by Ms. Rapelana, Joseph appealed to Vice Chancellor Professor David Norris and has since been reinstated effect the 20th January. Carter confirmed the development in writing yesterday, "I am happy to announce that Prof. Norris has listened to my appeal and decided to reverse and lift my suspension and thus reinstating me as a fulltime student of the university of Botswana. The Vice Chancellor has however given me a final written warning as punishment for the charges that I had been charged with."