Music
Check Out The Lyrics To Ban-T's Song Validation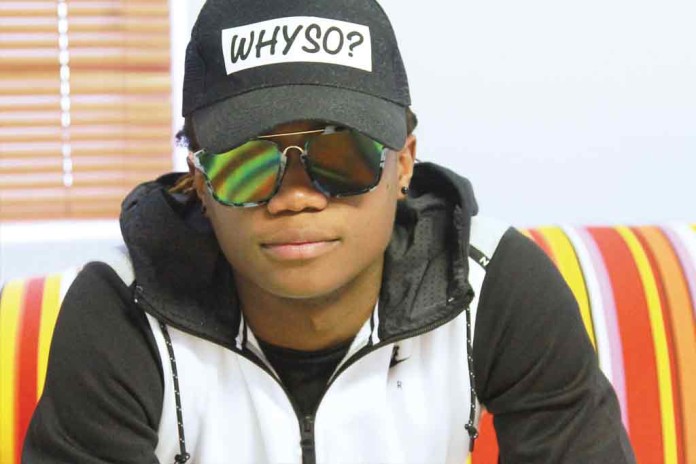 Check Out The Lyrics To Ban-T's Song Validation
Ban-T is one of the urban rappers who have a handsome following locally. Ever since the release of his hit song Naomi, people have been drawn to his music and it ain't easy to let go because The boy sure has talent.
One of his radio singles, Validation from his debut EP , the Bantastic experience is one of his best offerings. Check out the lyrics to the song Validation here;
[Verse 1]
Team bantastic, you know we had to end this the right way right?
Yey?
I know they told you that I got that juice
Minute made every time im in the booth
Dripping all gold when i step into the scene now
Not the jewelry, can you not see all this sauce?
Whyso, taking over thats the same thing
The game is full but dont be stepping on my shoes
Fix my hair and put that crown up on my head now
Time is money, put my watches in the safe
Yeah im winning but i just can't get enough of it
If you could i know you'd probably take a bite of it
The surfboard stay shining so you ride the wave
Think we care about that shit that y'all been saying?
[Hook]
Fuck it, I dont need no validation
Im the plug, I bring the vibes to the location
Fire extinguishers 'cause its a lituation
A situation
Step aside, I dont need no validation
I dont need no validation
Im the realest I dont need no validation
No validation (Im the realest I dont need no validation)
[Verse 2]
I been working Im in need of a vacation
I would tell you 'bout it but its complicated
Former manager was clouding up the vision
Had to do it just for the optical freedom
But we cool now, shit is good now
Now im getting interviewed by Sammy Sosa
Getting views on Trace, headlining every show
Yeah the boy, the boy, the boy be hitting licks
Break the net and make 'em pose like Adibaddest
Yeah Obado thats my nigga from the Gang Gang
We are martians nigga we are not the same
We the realest, we dont need your validation
[Bridge]
We don't need no validation x3
We the realest we don't need no validation
[Verse 3]
Side ting she be acting like a main ting
Gave her half a pie she said she want the whole ting
Frank Sinatra, ocean deep in the casino
Where im at my altitude is not for the youth
Yeah thats a fact, im only telling the truth
Im in the shmood to get the shmoney and shmove
Im Rick Flair when im rolling with my woes
Step aside, i dont need no validation
[Pre – Hook]
Im the plug, I bring the vibes to the location
Fire extinguishers 'cause its a lituation
A situation
[Hook] x2
Step aside, I dont need no validation
I dont need no validation
Im the realest I dont need no validation
No validation
[Outro Hook]
Fuck it, I dont need no validation
Im the plug, I bring the vibes to the location
Fire extinguishers 'cause its a lituation
A situation
Step aside, I dont need no validation
I dont need no validation
Im the realest I dont need no validation
No validation (Im the realest I dont need no validation)