Entertainment
Four Walls' to hold South African premiere at the Africa Rising International Film Fest in a Special Screening on Friday, 25 November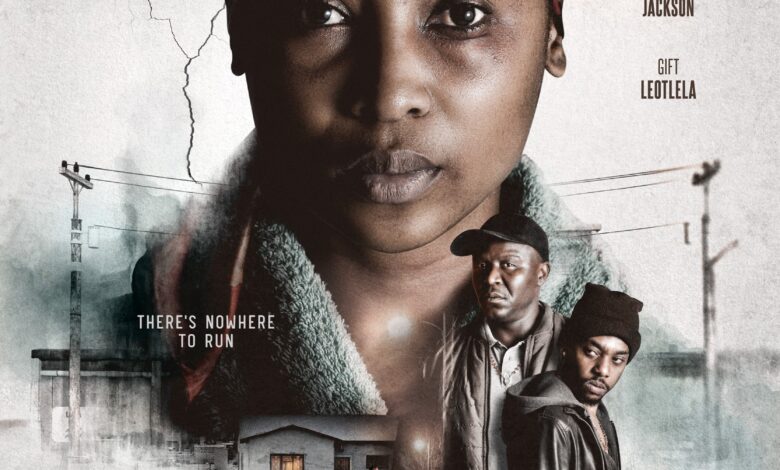 Weldun Media in association with the National Film & Video Foundation and Gauteng Film Commission, are proud to announce the premiere South African screening of the anticipated series 'Four Walls', at Africa Rising International Film Festival (ARIFF). The series will enjoy a special screening on 25th of November 2022 at Ster Kinekor, The Zone in Rosebank.
'Four Walls' written, directed, and produced by Kgosana Monchusi, Menzi Mzimela, and Juvaiś Dunn, follows a married nurse, Grace Molotsi (Enhle Mbali Mlotshwa). Grace is a woman at her wits end who has her house invaded by two thugs, played by Khulu Skenjana and Jeff Jackson, on the run from the cops after a cash-in-transit robbery gone wrong. The helpless woman is taken hostage by the thugs whilst they're planning their next move. What the men don't know is that Grace has a secret of her own.
Juvaiś Dunn (Director, Producer, Writer) explains that in creating 'Four Walls,' "our aim was always to create an entertaining series in a new format that conveys a powerful message about certain social issues within our country. We hope to keep both the local and international audiences entertained from start to finish."
"True to our brand ethos of leaving no storyteller behind, to elevating African storytelling and documenting the experiences of so many women. We are thrilled to screen "Four Walls" during Africa Rising International Film Festival this year, a series that is not only entertaining but highlights the scourge of gender-based violence and mental health in our country," saya Lala Tuku, ARIFF Festival President
'Four Walls' continues to make a global festival circuit having premiered at the Northeast International Film Festival in the United Kingdom on 17 & 18 November, extending it's run to the Buenos Aires International Web Series Festival (BUEIFF) in June 2023.