News
Jungle Queens Are The 2022 Lucara Botswana Netball League Champions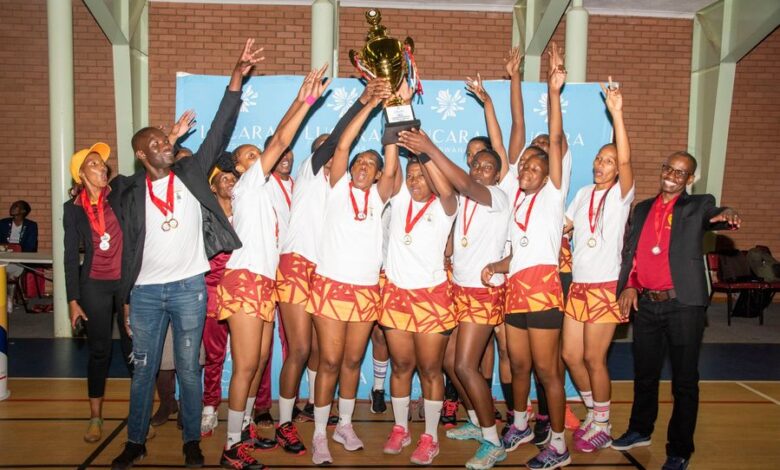 Botswana Police Netball Ladies team popularly known as the Jungle Queens are the 2022 Lucara Botswana Netball League Nationals Champions. The Jungle Queens defeated BDF Cats by 40 goals to 37 in a closely contested match, thereby scooping the title in the top four finals which was hosted by Botswana Netball Association (BONA) at Botswana Police College, Otse on Saturday (12/11/2022).
The Jungle Queens walked away with cash price amounting to P10,000.00, a trophy and Gold Medals. Other teams that contested were BDF Cats, Notwane and Tasc.
The four ladies' teams qualified for the National finals after being victorious following Lucara Botswana Netball League Top 8 eliminations held at Itekeng Sports Complex in Orapa from 29th to the 30th October 2022.
Meanwhile, the men's team was contested by the Police Jaguars, BDF Cats, Vipers and Tafic.
In the men's losers final, Police Jaguars played against Tafic and won by 57 points to 18. The Team Manager for the Police Netball team, Inspector Mopati Molefe was awarded a Best Manager trophy for Lucara Netball League 2022.