Celeb News
Kevin Hart To Headline 2018 NBA All-Star Game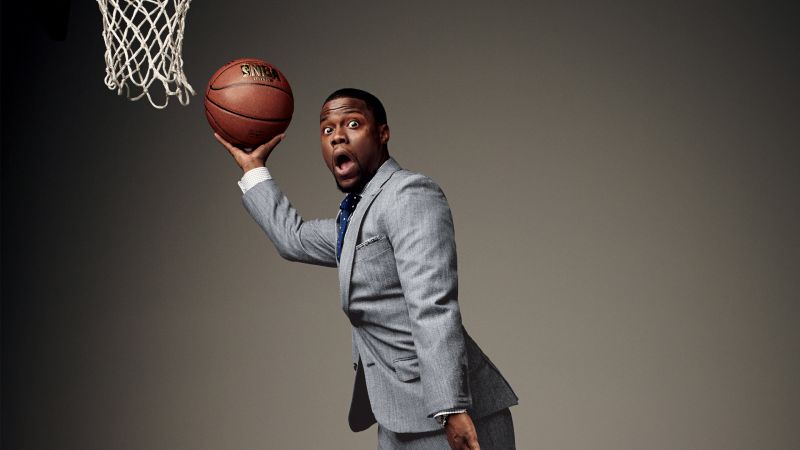 Comedian Kevin Hart, an avid basketball fan who has been known to find his way out onto the court, is set to open the 67th annual NBA All-Star Game on Feb. 18 at Staples Center, home of the Los Angeles Lakers and the Los Angeles Clippers.
According to the Hollywood Reporter, Hart will open the game and introduce the players, and will be joined by yet-to-be-announced special guests. Now co-starring in the big-screen comedy "Jumanji: Welcome to the Jungle," which has grossed more than $670 million internationally, Hart is about to embark on his worldwide "Irresponsible" tour, with dates announced later this month. He is currently filming "Night School" with Tiffany Haddish and Keith David, and heading into this weekend's 60th Grammy Awards, Hart's "What Now?" is nominated for Best Comedy Album.
released its 15th album, "Fake Nudes," in the fall — will follow with the Canadian national anthem.
Pharrell Williams will perform a medley of hits at the halftime show with his hip-hop/rock group N.E.R.D. The group released its fifth studio album, "No One Ever Really Dies," last month.
This year's All-Star Game marks the NBA's transition from its traditional Eastern Conference vs. Western Conference format to a draft-style format.
The new system will allow top vote-getters from each conference (currently LeBron James and Steph Curry) to choose their teams from a pool of starters and backups. The All-Star draft will not be televised, which will prevent fans from knowing the selection order of the players.
The game airs live at 8 p.m. Feb. 18 on TNT.