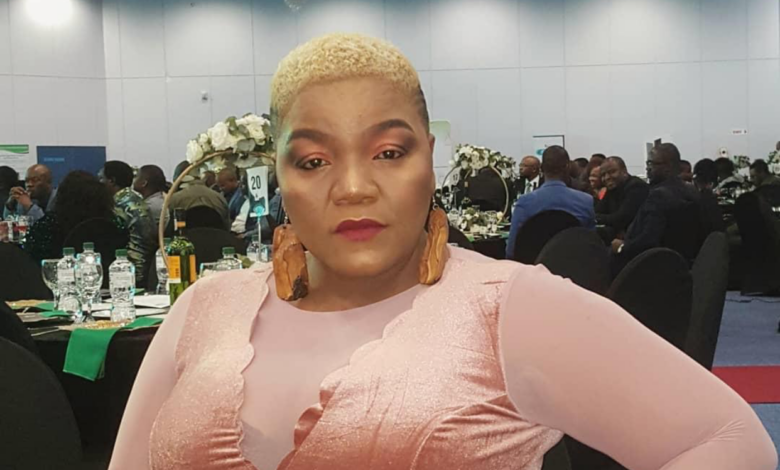 Khoisan Maxy joins Tik Tok. The 'Uvuma' hitmaker has hopped on the trendiest lock=down app and has a couple of videos already shared on her account. She shared the link to her Tik Tok profile with her fans and followers on Facebook in the early hrs of yesterday morning.
"Hi my lovelies. Follow the Link below: I choose u all Today to FOLLOW me on Tik TOK @maxykhoisanbw & Share ur lovely fun videos too…#O JOLA LE MANG #TSHABA CORONA," she wrote. Her profile already has 6 thousand followers and over 12 thousand heart reactions to the few videos she has posted.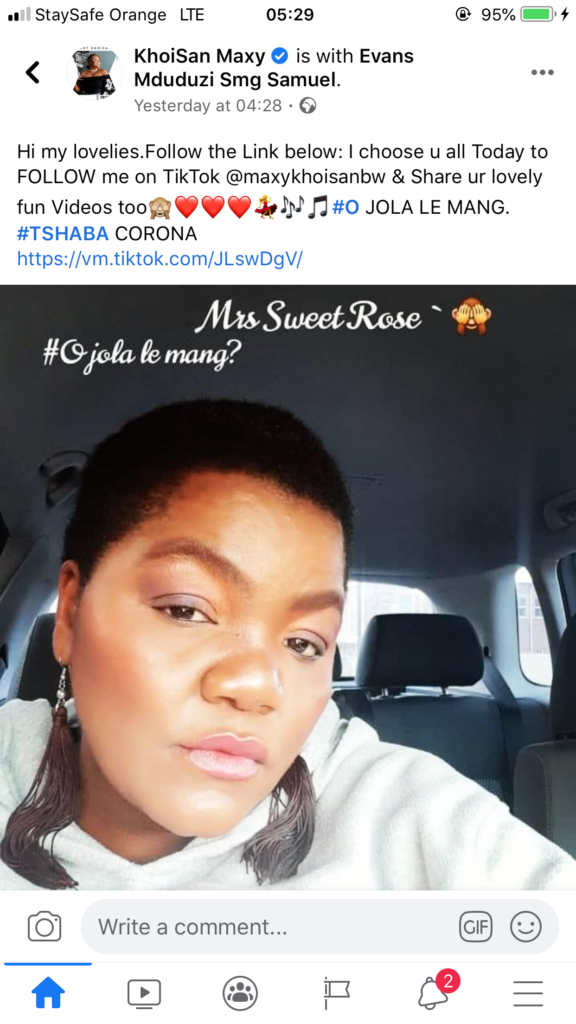 The Pop music sensation has enjoyed a successful career, having carved a name never to be forgotten for herself in the music industry even beyond the borders of Botswana. She has now moved to South Africa where she continues to release new music, with her latest work being a feature on the track, 'O Jola Le Mang', which features. Living in South Africa and being recognized in the music space has been on her bucket list for the longest time. " I regard South Africa as the Hollywood of the continent when it comes to music," she said.
Olebile Sedumedi, popularly known as Khoisan Maxy is famous for her fusion of traditional Tswana Music and Khoisan music. She has been in the industry for over 17 years with a whooping 13 successful albums in her name. According to Maxy herself, her stage name was inspired by roots as her maternal great-grandparents are of San origin.