Interviews
little inspirational story on Botswana's prodigy Kaene Disepo!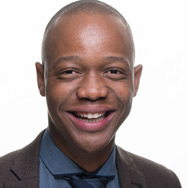 What do Oprah Winfrey and Maun, the fifth largest town in Botswana, have in common? For most of us, nothing would seem to connect one of the most famous people in the world with a relatively obscure town in the southern African country. But, for Kaene, each acted as inspiration for him to set up his business conglomerate, Siness Group.
The child of a military officer and a teacher, Kaene's humble beginnings were put into stark contrast when he started to attend an elite private school in Botswana, with the help of financial aid. Kaene was severely bullied throughout his time at secondary school. Alongside this strain, Kaene's parents divorced in the middle of his GCSE exams. After his parents separated, Kaene had to move to Gaborone, the capital city of Botswana. He stayed by himself in one room, which he calls a 'four in one' – his bedroom, kitchen, living room and bathroom.
Kaene decided to channel his difficult experiences into creating positive spaces for others in school who faced similar challenges. His first initiative, a society called Education with Confidence, explored the ways in which children overcome challenges in school and society. Its success was picked up by teachers who helped Kaene develop the society into a fully developed project, Education is Light. Kaene's successes extended to his academic study. He was awarded the Top Achievers Scholarship from the Ministry of Education. The Programme gave Kaene the choice of attending any sixth form educational institution in the world. Kaene was quickly propelled from his home to Cardiff where he attended a private sixth form college ranked higher than Eton.