News
Lobaste Police Recovers Stolen Property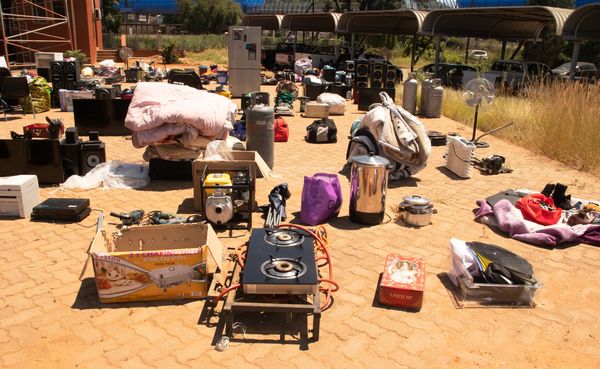 Police in Lobatse have arrested nine suspects aged between 20 and 40 in connection with a series of Burglaries, House Break-ins and Theft that occurred in Lobatse and surrounding areas.
The suspects were found in possession of household items amongst others fridges, television sets, microwaves, kitchen utensils and clothes that they failed to account for. Three of the suspects have already appeared before Lobatse Magistrate Court on 02/02/2022 and 08/02/22 respectively. The other suspects are yet to appear before Court on a date to be set.
Therefore, Police are appealing to the public to come and identify the recovered goods at Lobatse Police Station. They are advised to bring proof of purchase or any form of identification.