Fashion
Local model lands top agency, seeks funds from public.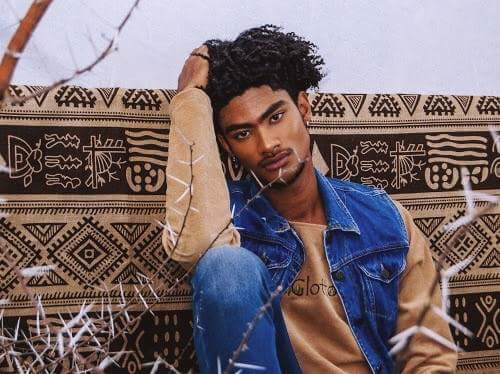 The arts industry is one area where more and more members of the youth crop seeks refuge following the large numbers of unemployment. Thabang just like the many males in the modelling industry in Botswana has penetrated through the markets and are doing big in far off countries. However,a daunt awaits him along the way. He seeks help.
On his social media message, he has had to say,"Hello Botswana My Name is Junior Thabang Aabobe , I am a 20 year old male fashion model from Kanye, Botswana who is signed to Juice Promotions model management Botswana, Isis models Africa in South Africa, Red model management in New York City, United States of America and Brave Model Management in Milan, Italy. I am also a student at the Institute of health sciences Gaborone undertaking a Higher Diploma in Pharmacy technology.
I have done 3 campaigns in the country since I started becoming an active participant of the modelling industry in 2017, the 3 campaigns were all commercial campaigns for First national Bank Botswana, Collezione Bw and Glotto.
I have recently been optioned to go for castings for major brands and magazines in Milan, Italy through Brave Model management and in association with my agencies in Botswana and South Africa being Juice promotions model Management and Isis models respectively. My departure from Botswana has been scheduled for September 2018 and I will be there for a lengthy period. The agency has paid for my flights, accommodation and medical cover, I am hereby requesting for sponsorship for my living allowance in Milan, Italy to be able to run my errands around the city and sponsor to make simple preparations such as buying travel bags prior to my departure, henceforth any amount your association/ company/ organisation/yourself can sponsor me with would be appreciated."