Technology
Mazda Strikes Gold With CX-8, Its First-Ever 7-Seater SUV In Japan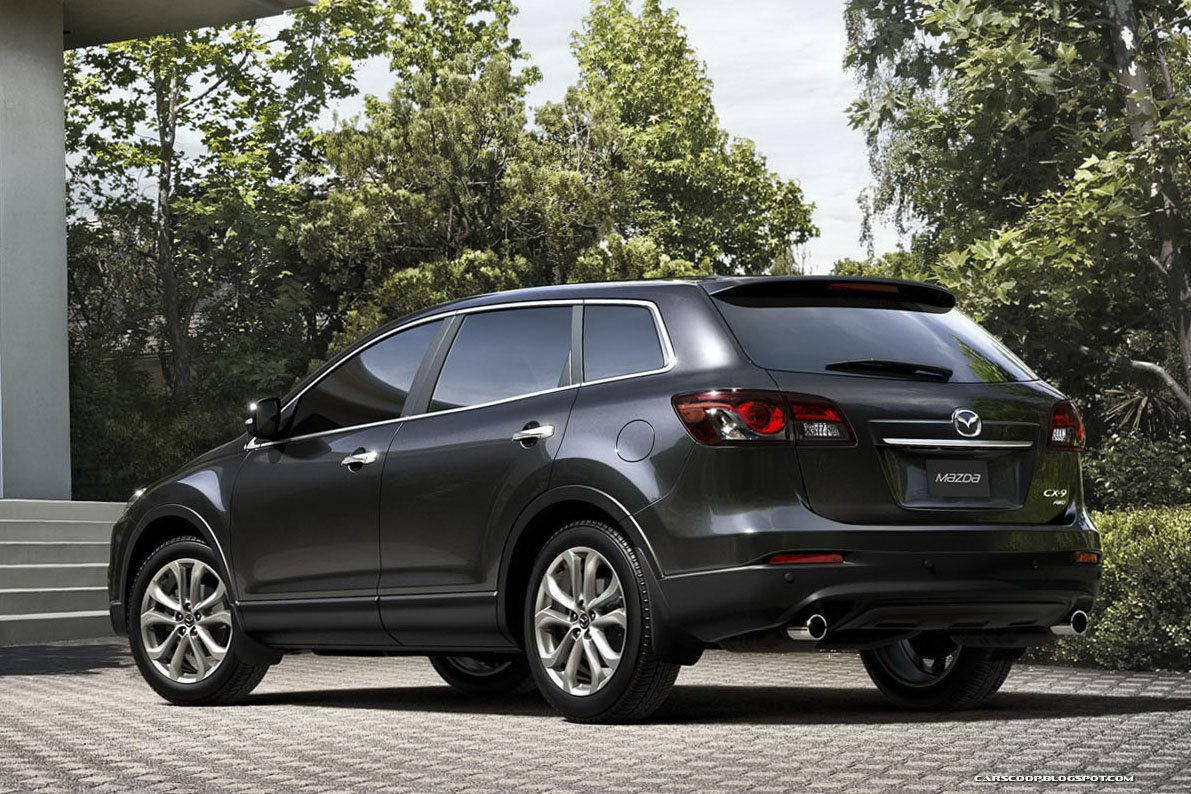 Mazda Strikes Gold With CX-8, Its First-Ever 7-Seater SUV In Japan
The all-new Mazda CX-8 is not only the brand's biggest-ever SUV in the Japanese market, but it is making waves as the company's first-ever 7-seater. When the Hiroshima-based firm launched the crossover last December, they announced a monthly target sales figure of 1,200 units. Within just a few weeks, the CX-8 hit a nerve and found a niche as more than 12,000 orders flooded dealers.
To me, the incredible demand for this SUV is not surprising. Mazda is — finally — only giving buyers what they want. Apart from the fact that this new SUV employs the company's much-lauded signature Kodo design language and sports a 2.2-liter diesel turbo engine is just the icing on the cake. The reason this crossover is selling like wasabi paste at a sushi restaurant is because the CX-8 offers 7 seats, some decent interior luxury and comfort and won't break the bank.
For many Japanese families who can only afford one car or who only have one parking bay, the CX-8 is the car they've been waiting for. Japan is an aging society and many grandparents either live with their families or close by. So to have 7 seats gives buyers a car that can easily accommodate the husband and wife, two or three kids and two grandparents.
 Of course, many large minivans in this country also offer 7-seats, but they don't look half as stylish as a CX-8 and they don't deliver even one-quarter of the driving pleasure that the Mazda does. Simply put, this is one of the first cars that ticks all of the boxes while giving mom and dad a great driver's car, something Mazda is famous for doing.
Okay, let's just get the obvious out of the way. Yes, the Japan-spec CX-8 does look a lot like the U.S.-spec CX-9. That's no coincidence because the CX-8 employs the CX-9's platform but the body is 17cm shorter in length and 13cm narrower in width. Height is almost identical. And it's that slightly smaller stature that makes all the difference on Japanese roads, for which the CX-8 is designed.
Design? We don't really need to talk about exterior styling here because we know that the marketplace adores Mazda's current design. That's why the company sticks with its sharp-edged, exceedingly stylish Kodo design. You just have to look at the CX-3 and CX-5, and more to the point the CX-9, to see where the CX-8 lines and curves came from. They are quite simply the best-looking of any Japanese carmaker at the moment.
Inside, the CX-8 receives higher quality materials and levels of luxury than any other Mazda model before it. The expansive dashboard, wide center console and four air vents almost make this Mazda feel like an SUV from a more expensive German maker. The driver-centric cockpit incorporates a 3-gauge instrument cluster with a centrally mounted speedo, a tacho on the left and info readouts on the right. There's plenty of leg and headroom in the first and second row of seats. As expected, however, the third row is tight in the legroom department and peaks out at around 175cm. Any taller than that and you'd better sit in the second row.
The CX-8's 2.2-liter Skyactiv turbo diesel is basically the same unit that Mazda has used in its smaller SUVs up until now, but with a strategic upgrade. The CX-8 powerplant employs what Mazda calls "Rapid Multi-stage Combustion," a new feature that injects small bursts of fine, high-pressure fuel spray into the cylinders in quick succession, a process that, according to Mazda, improves fuel economy while reducing engine noise and emissions.
While I could not immediately confirm all of Mazda's hefty claims, I could tell that the CX-8 is quieter with less invasive road and wind noise and gets around 17kms/liter or 40mpg, which for a crossover that weighs 1,900 kgs is impressive. Boasting 187hp and 450Nm of torque this SUV is certainly not underpowered. And praise the powers that be in Hiroshima for foregoing a "rubbery" CVT and teaming this engine up to a smooth-shifting 6-speed automatic gearbox. Oh, and buyers have a choice of front-wheel drive or 4WD versions. Brake feel is firm and progressive with minimal pitching when quick stopping is needed.
In the same way as you know what to expect with Mazda's exterior styling these days, you pretty much know how a new Mazda will handle as well. And the CX-8 is no different. Feeling like a large CX-5, which it is, the CX-8 has excellent ride quality, good weight in the steering and turns in with almost no understeer, and minimal body roll.