News
MESD Ministers Meet Staff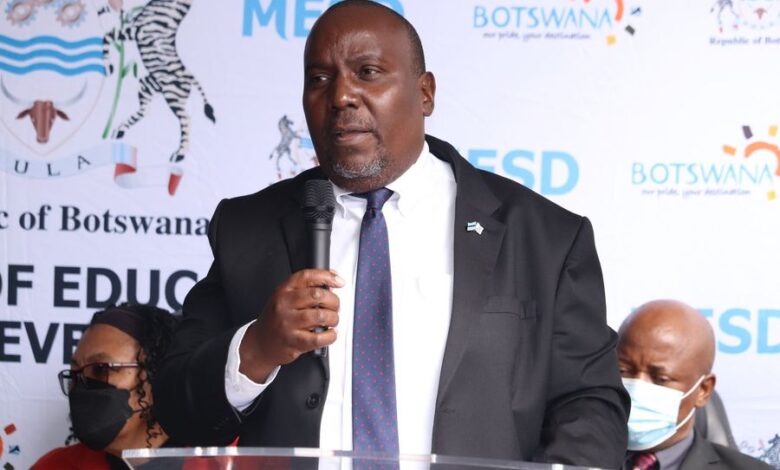 The Minister of Education and Skills Development Hon. Dr. Douglas Letsholathebe and the Assistant Minister Hon. Nnaniki Makwinja yesterday met the Headquarters staff on a meet and greet session.
In his remarks Hon. Dr. Letsholathebe implored members of staff to take an active role in delivering the 21st century learner and a knowledge based economy.
The Minister highlighted that every employee in their respective role is equally important in driving the Ministry's mandate. He called on members of staff to work in unison and be accountable.
Hon Dr. Letsholathebe explained that the Government has come up with the Reset and Reclaim agenda to address the displeasure the nation had over the services they receive across government. Hence it is important for employees to review what they are doing right and wrong and change accordingly. Minister Letsholathebe challenged employees to be the 21st century caliber of employees who are proactive, effective and accountable.
For her part, Assistant Minister Hon. Nnaniki Makwinja said it is disheartening to have learners who are taught under unfavorable conditions and also have clients who complain about poor service from the Ministry.
Hon Makwinja reminded employees that their role is to serve learners and the nation with the outmost best service. Minister Makwinja cautioned the staff that they ought to remember that corruption includes late coming and not assisting clients timely and effectively. She urged staff to have renewed commitment and change things for the better for the young people of this country.