Uncategorized
Trending
Morwaeng threatens those 'disrespecting' Masisi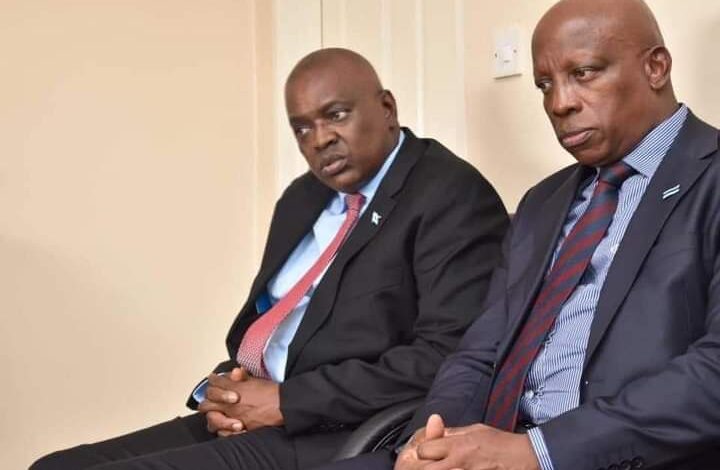 The Minister of Presidential Affairs and Public Administration- Kabo Morwaeng has threatened those who are 'disrespecting' His Excellency the President Dr. Mokgweetsi Eric Keabetswe Masisi. Morwaeng says if the 'trend' continues, the government will be left with no choice but to persecute Masisi's critics.
"This cannot be right, Mr. Speaker. And certainly, should not be allowed to go on! Otherwise, there may be a need to invoke the necessary provisions of our national laws that prescribe some measures against those who violate or disrespect the Head of State. This Honourable House must be informed that government is aware of the Penal provisions that protect the integrity of the office of His Excellency the President. However, as a true democrat, His Excellency the President and government have been slow to put such penal provisions to use. Nevertheless, if such unpalatable conduct persists, we may have to re-consider and enforce the law to ensure protection of the integrity of the Presidency. Similarly, Standing Order 23.2 protects the integrity of His Excellency the President." Morwaeng warned.
According to Morwaeng, the government is worried about the language some people and some media personnel uses to address the President. Those words, Morwaeng says, does not reflect the responsible freedom to speech. Morwaeng has expressed concern that some people use their freedom of speech to utter disparaging remarks about President Masisi.
"Even though Botswana is a thriving democracy, which allows freedom of speech, it is, however, disheartening that some people think this is a license to use vulgar or offensive language when addressing or speaking about our leaders, particularly our Head of State." decried Morwaeng.
The Minister says the recent 'trend' is not in line with the Setswana culture and what it teaches, and stands for. He further urged people to pause, introspect and ask themselves how they would feel like if the words they throw at President Masisi was thrown at someone close to them. He said this reminding the nation that the president too has a family and loved ones who gets affected by the insults hurled at the President.