News
Trending
"Most violations against children go unreported" – Pule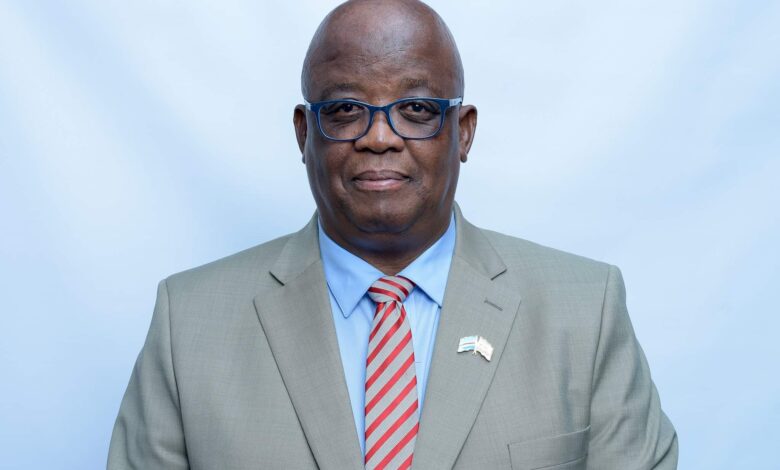 The Assistant Minister of Local Government and Rural Development, Honourable Mabuse Pule has expressed concern over cases of violations against children which mostly go unreported.
Honourable Pule was talking recently at the National Children's Consultative Forum 2021 held at the town of Selibe-Phikwe.
"We continue to hear of all forms of violations against children on a daily basis. It is quite disheartening that in spite of the structures, resources, laws, policies and programmes meant for the protection of children, they are still exposed to risks such as neglect, sexual abuse, child marriages, trafficking drug and substance use as well as other perils. These violations happen in our homes, schools, churches and other places where children are supposed to be at their safest, hence mostly go unreported. In some instances they are reported, but are however withdrawn before they reach the courts. In acknowledgement of this sorry state of affairs, I wish to implore each one of you here to reflect on the amount of potential that we have lost and are yet to lose when we continue to be passive." Pule lamented.
The Assistant Minister further noted that the National Situational Analysis on Orphans and Vulnerable Children (OVC) of 2019 further revealed among others, that: some Orphans are still affected by poverty despite Government provision of monthly food rations and other necessities to them; while some orphans do not have birth certificates making it difficult, when they have to register for National Registration later in their lives and to access basic services.
Meanwhile, the Honourable Assistant Minister observed that the Children's Consultative Forum (CCF) is important, as as such the most needs to be made from it.
According to Honourable Pule, Children's Act of 2009, through which CCF was established, provides the much needed balance acknowledging that rights come with responsibilities and that parents/guardians are key in promoting responsible enjoyment of rights. To this end, Pule says, the Acts spells out the rights and obligations of different duty bearers in child development and protection, including the right holders themselves. Pule encouraged the participants that all have a role to play in ensuring that every child is protected, nurtured and accorded all opportunities so they can reach their full potential