Celeb News
Trending
Motsetserepa, Bissau P5 million deal crumble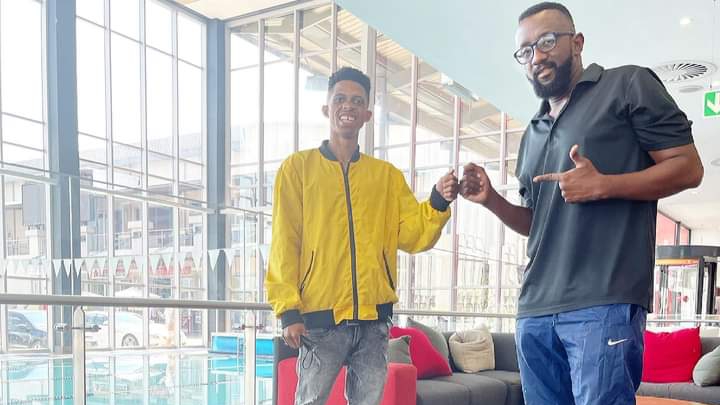 William Bofelo Molebatsi, popularly as William Last KRM or Motsetserepa on Facebook, has parted ways with Guantico Holdings (PTY) LTD of Mr. Bissau Gaobakwe.
The comedian rapper and Bissau signed a deal on April Fool's Day. Though many were hesitant to believe it as it happened on the 1st of April, it turns out that the deal was somewhere between comedy and reality as it couldn't survive the whole of April at least.
"We just signed a 5 million pula deal with WILLIAM LAST @williamlast_krm to manage all his work including management, bookings, appearances, music , endorsements, advertisements and film. We are willing to do free promotions for young Batswana business entrepreneurs with innovative products. Show us what you have in the comments. Whattsapp us on 74258070 for enquiries. Black Economic and mental revolution in motion." Bissau posted on Facebook on April 1, 2021.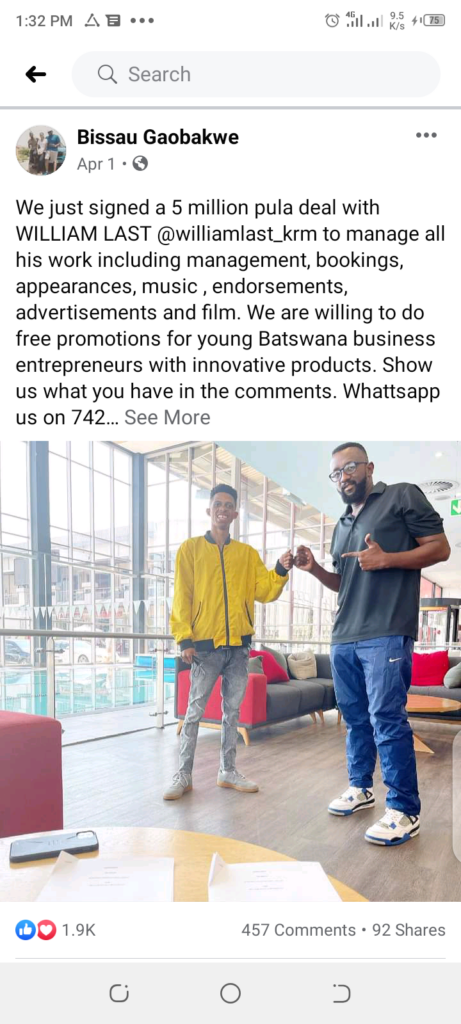 In his press he released yesterday, the comedian rapper "MotsetseRapper" as he is affectionately known by his fans revealed that he has cut all the ties with Bissau and his Company;
"It is a matter of public knowledge that I entered into an agreement for management services with Guantico Holdings (Pty) Ltd, represented by Mr. Bissau Gaobakwe on the April 2021.
This press release serves as my official communication that the aforesaid agreement between myself and Guantico Holdings (Pty) Ltd was terrninated effective 28 April 2021. As such, I am no longer working with Guantico Holdings (Pty) Ltd, Mr. Bissau Gaobakwe or any of the cornpany's representhtives in any capacity.
Please note that, effective 28th April 2021, the employees/agents of Guantico Holdings (Pty) Ltd do not represent me in any capacity. I wish the company and its representatives all the best in their future endeavours."
The comedian's statements leaves a question unanswered, "What happened, why is the deal being called out all of a sudden?"