Technology
New Nokia 9 Leak Reveals A Disappointing Decision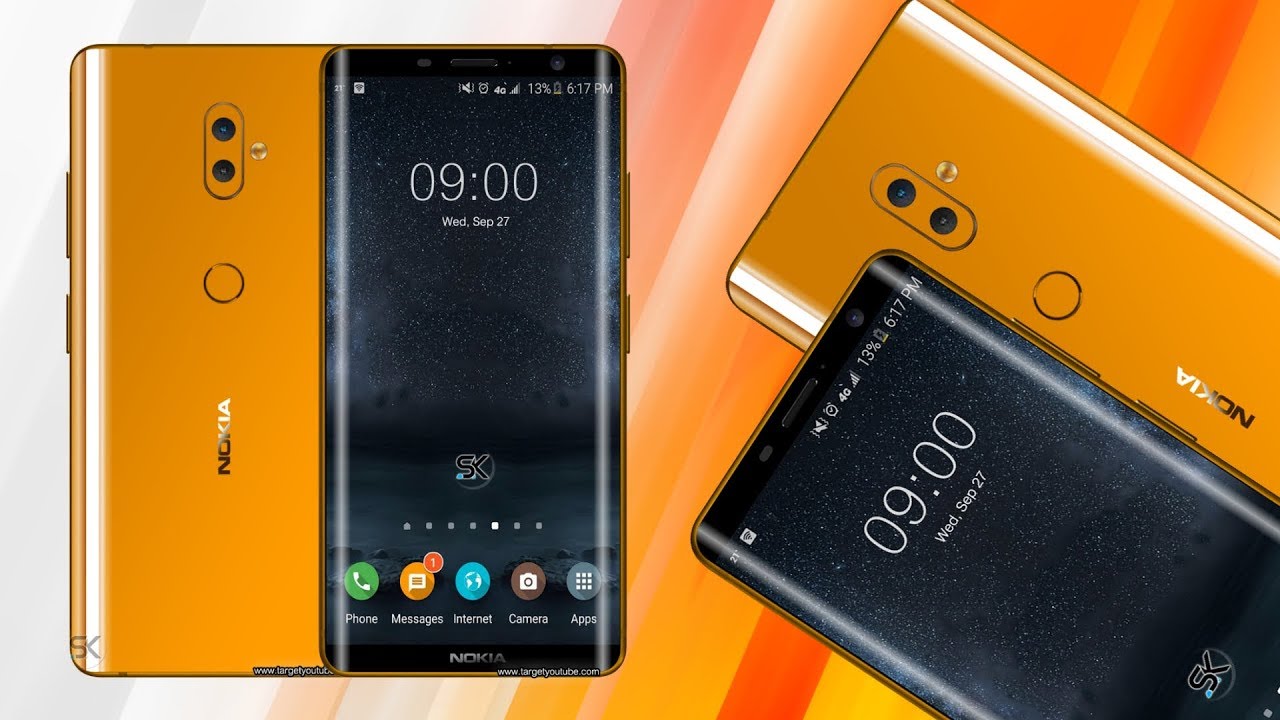 Following the release of a slate of Android-powered Nokia handsets at Mobile World Congress (from the budget Nokia 1 to the design focused Nokia 8 Sirocco), HMD Global has left a rather obvious gap at the top of its numbering scheme, a gap that means everyone can see that a Nokia 9 is coming.
This weekend saw a number of new renders of what could be the Nokia 9 leak out on the internet. Taking all the suspected details of the upcoming handset, a number of concept renders have been created.
The renders suggest that the stand out features of the Nokia 8 Sirocco will be carried forward to the Nokia 9, specifically the curved edge screen. But the renders also show that the Finnish flagship may come with a feature that many manufacturers are racing to introduce after its debut on the Essential phone last year – the notch.
 With today's smartphones expected to have a number of user-facing sensors, including the selfie camera, earpiece and proximity detectors, there needs to be an area cut out of the display to accommodate these features in any 'bezel-free' device. This is the now-classic 'notch' that was seen last year in the Essential Phone and the iPhone X, and it is set to grace a number of Android-based handsets in 2018.
It appears that we can add HMD's Nokia 9 to a disappointingly long list that has reacted quickly to Apple's heavy marketing of the notch – a reaction that will likely have cost HMD time and design resources to implement.
It is likely to incorporate a fingerprint sensor. Although many are working towards an in-screen fingerprint reader that will allow the biometric security feature to be built into the smartphone display, HMD Global remains conservative in terms of new hardware on the Android-powered devices. The Finnish company is still a start-up with limited resources and it has already shown a tendency to play safe in terms of the use of cutting edge technology.
Where HMD has expanded the envelope is in imaging, pushing both the partnership with Zeiss, and with the introduction of the Nokia Camera Pro software and the dual-camera bothie mode that allows live streaming from the front and rear cameras using picture-in-picture technology.
One of the wilder rumors is that the Nokia 9 will come with a penta-lens assembly for the rear camera, allowing different lenses to be mechanically swung in, presumably to allow for a mix of zoom- and macro-lenses to be used for different circumstances. Wild, yes, but there's enough evidence out there to stop me ignoring the idea altogether. (Forbes)