News
Police intercepts robbery suspects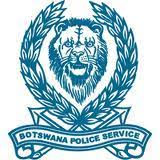 Mahalapye Police have arrested three suspects for robbery that was committed at Jumbo
Wholesale in Francistown, in the early hours of yesterday (07/04/2022). The suspects aged
between 25 and 35 years are from Chadibe, Letsholathebe and Tsamaya villages.
The suspects were intercepted by Highway Patrol Officers at Dinokwe, just outside
Mahalapye a few hours after the robbery. The trio was some of which are suspected to have been stolen from the Wholesale.
They are also linked to other incidents of breakings, which occurred in Francistown and
periphery. The three suspects are in police custody and the motor vehicle they were travelling
in has been impounded. Police investigations continue.