News
President Masisi Gifts Moreeng A Bull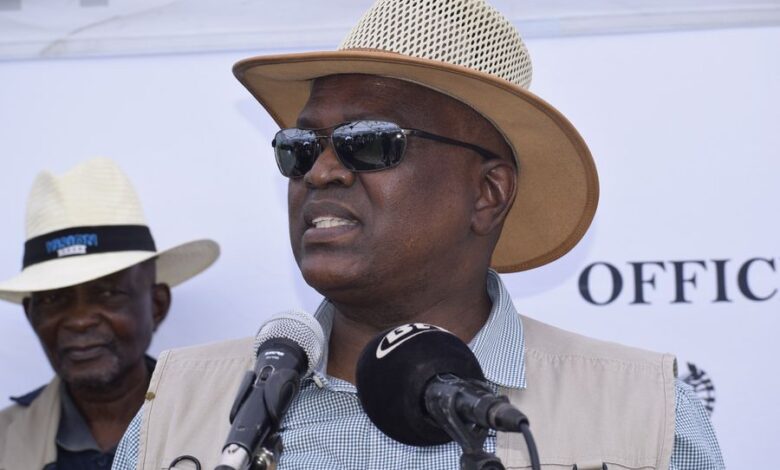 His Excellency the President, Dr Mokgweetsi E. K. Masisi today gifted Mr. Moses Moreeng with a simental bull in Dinareng cattlepost in the Goodhope-Mabule constituency.
The donation comes through the President's Bull Donation Initiative which is in line with the country's Vision 2036 aspirations of living no one behind.
Speaking during the handover ceremony, President Masisi said Mr. Moreeng was selected after being assessed and identified as a capable hardworking farmer.
President Masisi said that this is also a spirit of giving that is encouraged in Setswana culture. He urged other farmers to also adopt the spirit of giving and donate to help other farmers to grow, adding that this will take the country far.
For his part, the Minister of Agriculture Honourable Fidelis Molao said the bull donation initiative is a journey to improve beef production and livestock herd and quality in Botswana.
The initiative's beneficiary, Mr. Moreeng expressed gratitude and happiness after receiving the bull and promised to take care of it. He also assured the President that he will also extend the spirit of giving by donating to fellow farmers once the bull starts to bear rewards.