Features
Ramaphosa Vows Anti-Corruption Drive As He Takes Over In South Africa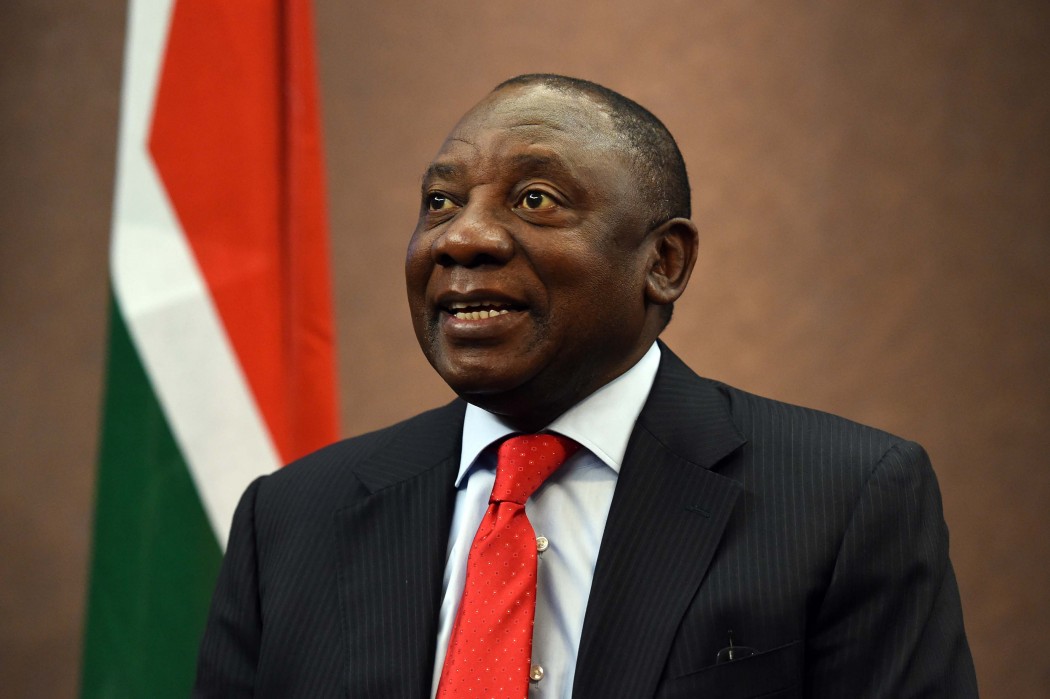 Cyril Ramaphosa has taken over as president of South Africa , immediately vowing to fight corruption in a direct reference to accusations levelled against his predecessor, Jacob Zuma.
Ramaphosa's appointment as head of state came less than 16 hours after his rival Zuma resigned, having defiantly refused to leave office for days.
Within minutes of the result of a parliamentary vote being announced t in Cape Town, Ramaphosa said he would move to tackle endemic graft in South Africa.
"Issues to do with corruption, issues of how we can straighten out our state-owned enterprises and how we deal with 'state capture' are issues that are on our radar screen," he said, in a reference to improper influence over government institutions, ministers and state-owned businesses by Zuma's associates.
Wearing a dark suit and red tie, Ramaphosa, 65, sat quietly while lawmakers from the ruling African National Congress stood, clapped and sang in celebration. He was elected unopposed.
In a short speech, the former deputy president reached out to opposition parties, telling parliamentarians that "South Africa must come first in everything we do".
"This is not yet uhuru (freedom). We have never said it is uhuru. We are going to seek to improve the lives of our people on an ongoing basis, and since 1994, we have done precisely that," Ramaphosa said.
The ANC has a substantial majority in parliament and the vote was effectively a formality. Although deeply divided, the party has already closed ranks after the crisis of recent days and rallied around Ramaphosa.
Party officials who nominated him described the president as "a revolutionary cadre who has served the people of South Africa all his life and will strength the unity of our country".
Patrick Maesela, an ANC MP, said: "Africa and the world are pinning their hopes on your revolutionary leadership."
The Economic Freedom Fighters, a radical leftwing opposition party, walked out of parliament, saying the assembly was illegitimate and new elections were necessary.
Mmusi Maimane, the leader of the opposition Democratic Alliance, offered congratulations and said his party would "cooperate" if the president "acts in the interests of the people of South Africa". Maimane said the country did not have a "Jacob Zuma problem but … an ANC problem".